Natural Skincare Workshops
Learn how-to-make natural skincare & Aromatherapeutic Remedies during our live, in-person workshops
Join us for our upcoming workshops where you'll discover how to harness the therapeutic properties of essential oils into a variety of topical applications; from cream emulsions and balms to gels and serums.
The products covered on the different days will be suitable for a range of different skin types including, acne-prone, sensitive, and mature skin.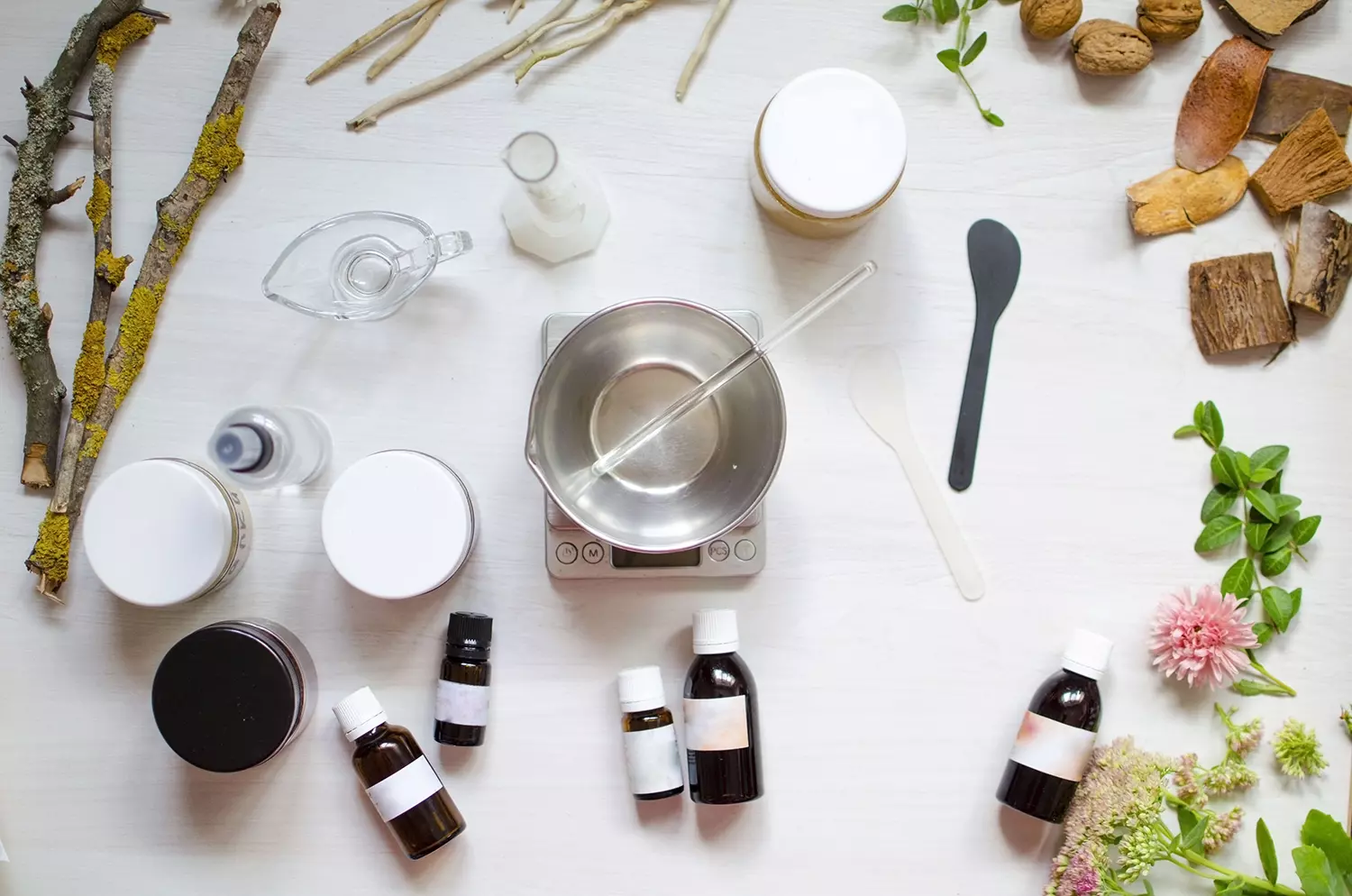 When: Fri 10th, Sat 11th & Sun 12th February 2023
Where: Camberley Cricket Club, Upper Verran Road, Camberley, Surrey, GU152LJ
Our workshops are held at our IFA-approved venue, Camberley Cricket Club, based in Camberley, Surrey. We are located just off J4 of the M3 motorway and are easily accessible via national road routes. Camberley, Frimley and Farnborough Train Stations are also a short taxi ride away for those travelling by rail.
For those attending on multiple days, there are several hotels and B&Bs (including AirBnBs) in Camberley and the surrounding area. If you need recommendations or further help, please contact us to enquire.
3 days of workshops designed to teach you how to make aromatherapeutic remedies
At our series of upcoming workshops, you'll learn and explore the therapeutic benefits of essential oils to create your own aromatherapeutic remedies and skincare products.
During these workshops, you'll learn about a variety of natural skincare ingredients, their benefits, and how to use them including natural ingredients such as essential oils, carrier oils, butters, and waxes. You will have the opportunity to create your own aromatherapeutic skincare that can be tailored to different skin types for your needs or those of your clients. We will also show you how to make topical remedies that can be helpful when coping with a variety of skin problems. Our workshops are designed to give you the knowledge, skills, and confidence to make aromatherapeutic remedies and skincare products whether at home or within your professional practice.
We look forward to welcoming you to our workshops. This is a great opportunity to learn something new while discovering the wonders of essential oils and aromatherapy!
more information & What to expect on the day
In preparation for the workshops, you will be given access to a series of online videos to watch prior to your attendance on the day. These are important to cover some basic information about product making, and to get familiar with the equipment that you will be using. This preparation will allow you to jump right in and get started making products on the workshop days.
Each workshop day starts at 9:30am with registration and tea/coffee, with the day's main content being delivered from 10am to 4.30pm.
The workshops are full days where within your group you will be making each of the products covered on the day from scratch. It is a great way for both professionals and those with an interest in aromatherapeutic remedies and skincare to meet like-minded people while learning something new.
A standard light lunch with a vegetarian option, and teas/coffee will be provided. Please feel free to bring with you anything that you need should you have any other dietary requirements.
All participants take part at their own risk. Please be aware that essential oils are used within the workshops.
During Friday's workshops, the focus will be on aromatherapeutic remedies for dry and sensitive skin, including eczema and psoriasis-prone skin types. The products that you will learn about, and how to make during Friday's workshop include:
Nourishing Cream Moisturiser
On Saturday the focus will turn to aromatherapeutic remedies suitable for acne-prone, and oily skin types. The products that you will learn about, and how to make during Saturday's workshop include:
'Sooth & Clear' Face-mask
On Sunday you will be learning how-to-make anti-ageing aromatherapeutic remedies for mature skin types. The products that you will learn about, and how to make during Sunday's workshop include:
Rich, Intensive Night Cream
Moisturising Magic Bath-milk
Attendance at our Natural Skincare Workshops is priced at £195.00 per day.
Discounts are available for bookings of multiple days:
Receive a 10% Discount when attending 2 days. (The usual price of £390, reduced to £351.00)
Receive a 15% Discount when attending 3 days. (The usual price of £585, reduced to £497.00)
ready to book your place?
To join us on our upcoming Natural Skincare Workshops, please fill out the form below and we'll be in touch. Please note, that places are limited and will be offered on a first-come-first-served basis.