I have just watched an informative webinar on the up-and-coming personal care trends of 2021, by a well-known chemical distributer in the cosmetic sector, covering everything from intimate care products to retro-chic product trends, interpreting a recent Mintel Consumer Report for the personal care sector. 
The whole presentation was really to help cosmetic skincare formulators get to grips with what consumers will be looking to spend our money on in the next 12 months. One of the key trends that was identified, and given some commentary in the meeting is the current trend in DIY skincare, and the minimalist skincare approach being embraced by consumers where less is more. 
As stated by Dr Anjali Mahto in a British Skin Foundation Blog 'there is increasing awareness of the impacts the beauty industry is having on the environment and climate change" with consumers realising that "the only way to be truly sustainable is simply to buy less."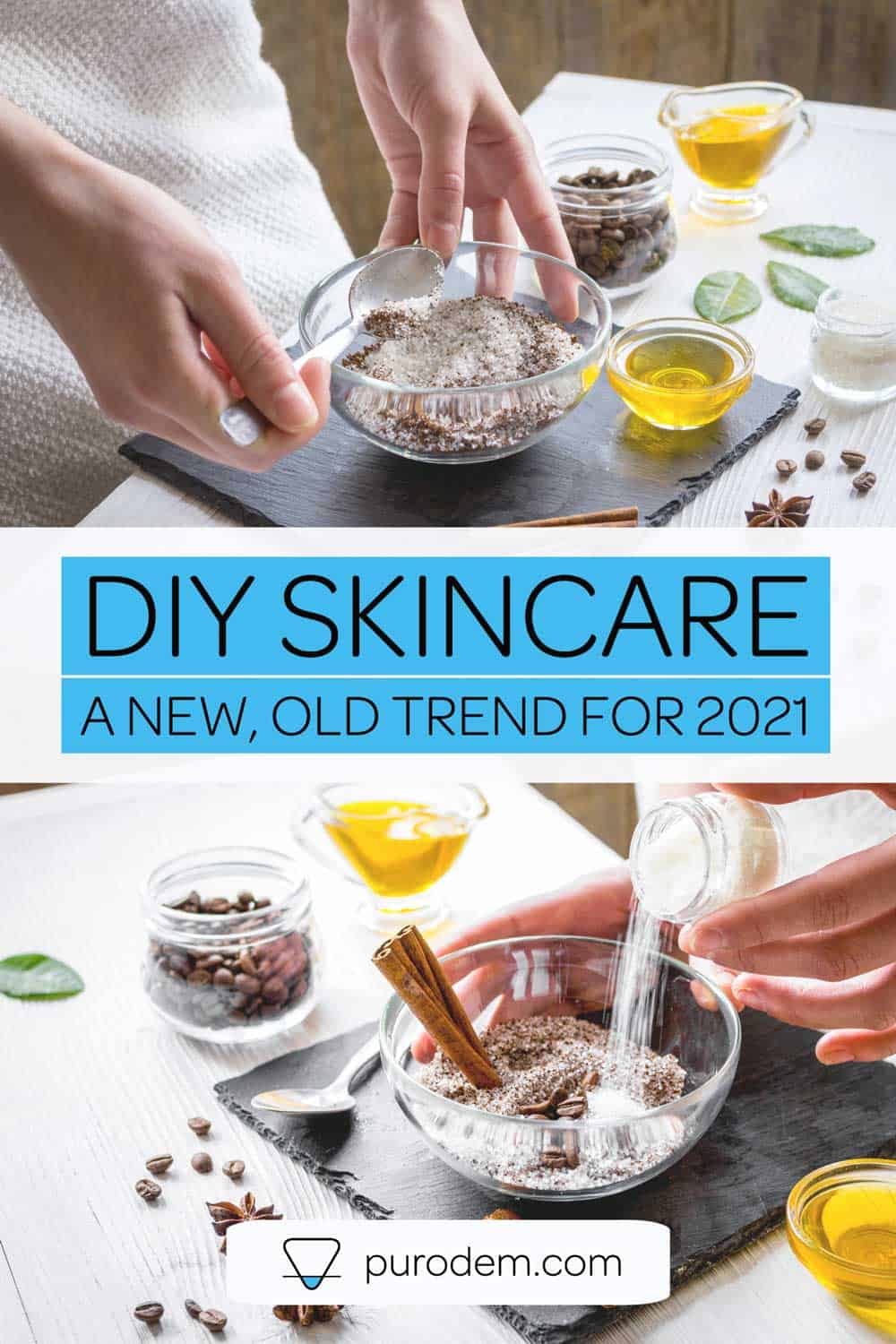 In relation to skincare the term 'Do-It-Yourself' was once generally associated with thrifty 'wellbeing warriors' whipping up a yoghurt face mask while performing Yoga…! An easy-to-imagine image that has until recently been reinforced by endless, easy read articles of many wellness and lifestyle magazine publications.
Today with many consumers reassessing lifestyle choices while coping with the Covid 19 restrictions, the DIY kitchen cupboards skincare movement has undeniably grown. During 2020, we were approached to deliver several online Zoom webinar sessions for various organisations, including for the Women's Institute, on how to utilise everyday products for home skincare and wellness. It is amazing what you can achieve with a bag of oats. The yoga is optional… 🙂
However, there is another layer to the DIY minimalist cosmetic skincare market, that conglomerate cosmetic companies on the whole have historically dismissed as 'kitchen warriors' or 'mums on a mission' and that is the fast-growing number of small-scale artisan, and cosmetic skincare formulators.
These are local bespoke skincare specialists, and in my skincare formulation teaching experience, they generally originate from a complementary health, wellness business or naturopath backgrounds. This includes previous students who have gone on to make professional branded product ranges for their clients, communities or local niche markets, and its these people that the cosmetic industry are becoming increasingly aware of.
Singularly one of our students who has a local aromatherapy, or herbalist practice making cosmetic skincare for their clients, is not going to make a dent in the market share of Body Shop or Avon. But collectively with more and more people learning how to formulate cosmetic skincare? Eventually, given the current trends, maybe they could.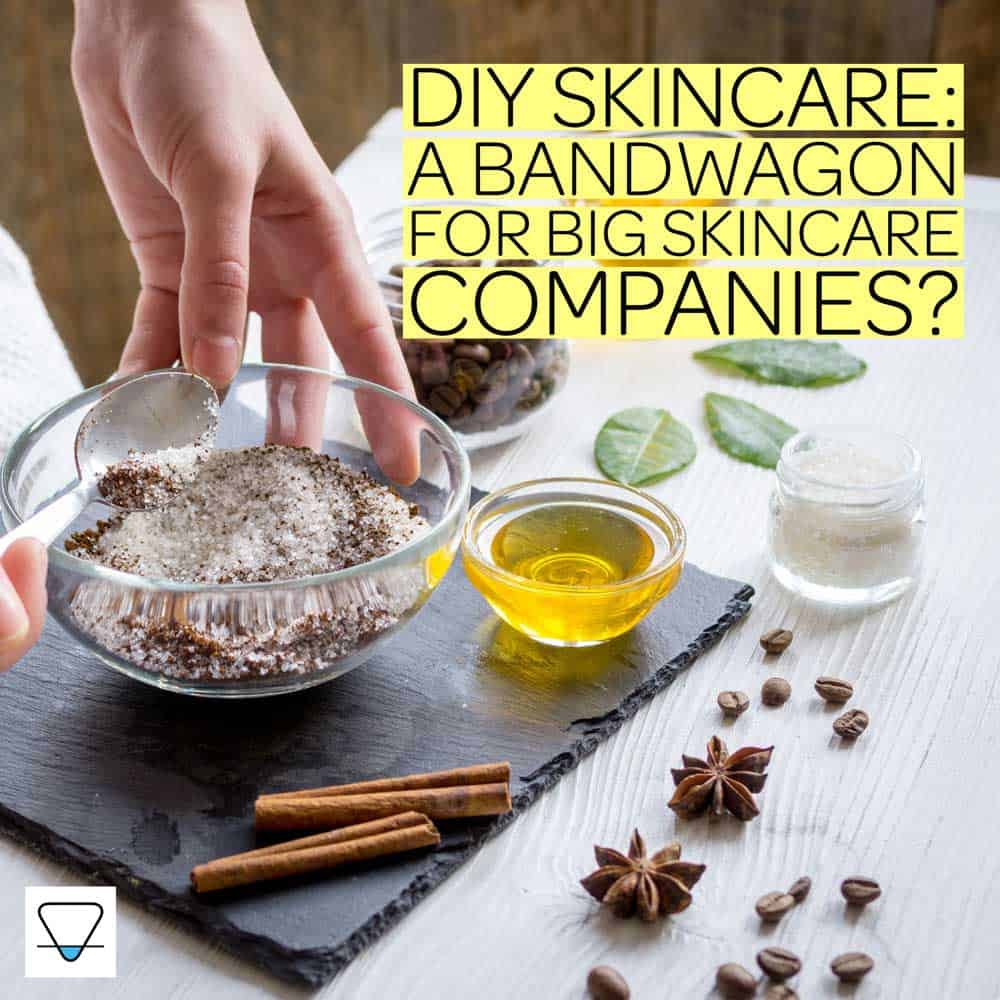 A bandwagon for the big boys
As the trend-forecasting webinar continued to unfold I was left with the distinct impression that I had stepped back into a mid-1990's trend forecast meeting when I worked on a fashion buy team. It was all very up-beat, galvanising and familiar. Thick on marketing opportunities for corporate chemists to formulate for, but very thin on any credible understanding of what some of these trends really stand for in the artisan personal care sector, minimalist DIY cosmetic skincare included. 
The DIY skincare sector is difficult for large personal care cosmetic companies such as L'Oréal, Unilever and Avon to get any real traction in, mainly because minimalist DIY skincare is an organically evolving grassroots movement with diverse contributing factors, including a sense of community, environmental awareness, as well as holistic health and wellness concerns. 
As an advocate in our own teaching for the 'clean and elevate' approach in the formulation of natural and organic cosmetic skincare, I found it interesting during the webinar to listen to the ideas that were presented on how to monetarize this elusive trend for large skincare companies. Companies with no historical foundations within the minimalist DIY market, but keen to get on the bandwagon, were being offered solutions that involved increasing amounts of packaging to 'enhance the customer experience' of unwrapping a personal care box of delights in order to experience the 'IKEA Effect.'
However, I don't know why I'm surprised, having already seen the growth in pre-packed, pre-measured cookery kits. Everything from DIY Indian cuisine, to Christmas cake, all masquerading in some way as fresh DIY home cooking, whilst as pointed out in a recent article in The Independent, most of the tiny packaged, pre-measured ingredients, are neatly wrapped in non-recyclable plastic.
It was a short-sighted message to hear presented, almost casually, as a quick fix marketing solution into the minimalist DIY trend. Especially when the planet is already awash with needless packaging (please see our previous blog) and the clean minimalist virtue of the DIY wellness warrior, artisan and natural cosmetic skincare formulators seemed to have been wholly ignored.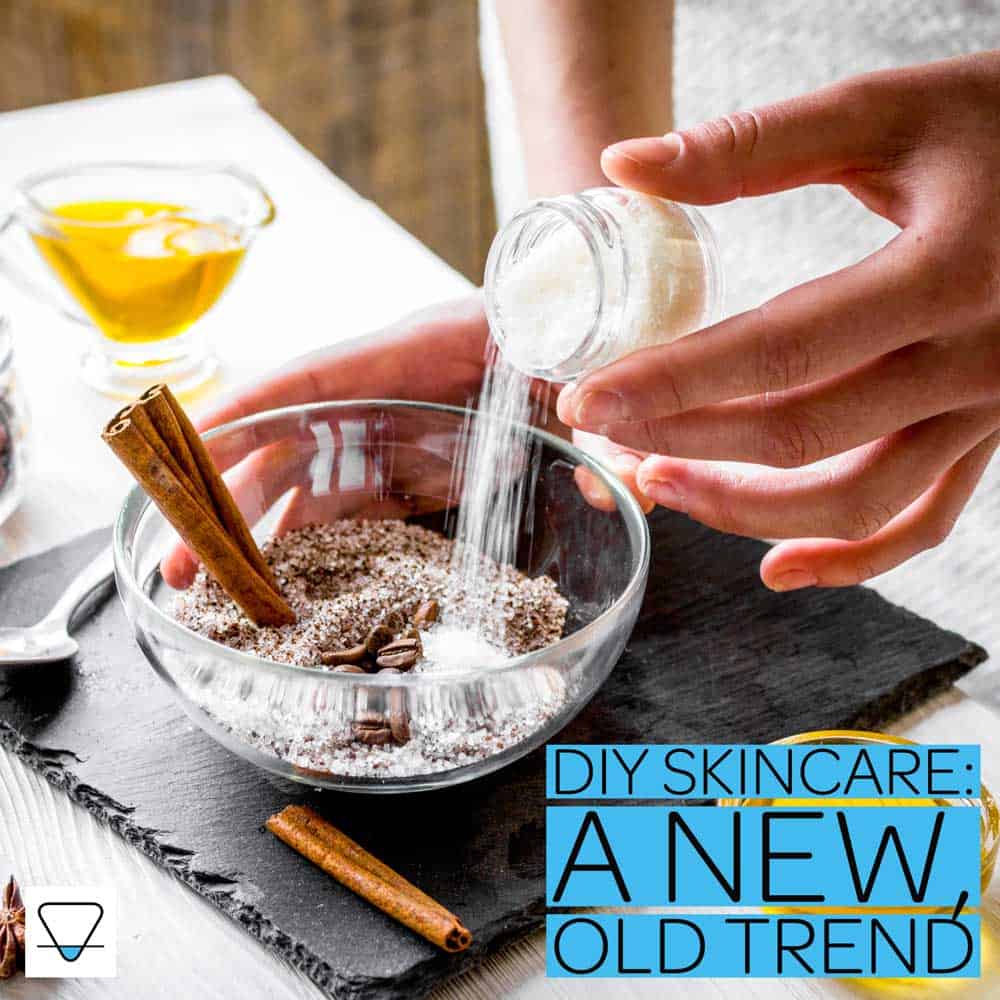 The reason I find the DIY minimalist skincare trend the most interesting trend prediction for 2021, is that it's 5000 years old. DIY cosmetic skincare has been a trend in the personal care sector, with healers and therapists acting as skincare formulators in some capacity for at least 5000 years. Even those traditional basic remedies have not changed all that much from the recipes of Ancient Egypt from the legends of Cleopatra bathing in donkey milk to the recent rather luscious article in the Good House Keeping that included a nourishing milk hand soak.
Both Cleopatra (and the Good Housekeeping recipes) are using the natural A.H.A (Alpha Hydroxy Acid) and humectant properties of Milk and Honey to create a gentle skin moisturising home-made natural spa remedy. I personally am not a fan of the smell of warmed sweet milk, so I would pop in a few drops of essential oils and a scattering of dried rose buds, then you will have both a pretty, and conditioning bathing concoction.
My hope is, that those seeking true care for their skin will increasingly seek out their local specialist skin therapist, aromatherapist or local small scale cosmetic formulator, resulting in a move away from large corporate skincare companies. Mainly because these trained local skincare specialists will have that cultural knowledge of, for example local skin stressors, such as the quality of water, or flora and fauna. They will have insight and skincare understanding that someone sitting in a corporate headquarters half-way across the world cannot, despite of how many trend forecasting meetings they attend.
People all over the world are seeking wellness solutions, including their skincare, and while on this journey of self-care they may start by making skincare for themselves by learning a few DIY kitchen cupboard remedies or by re-skilling entirely and learning to become that local cosmetic skincare formulator and specialist to help both themselves and their communities. For me, this is the most interesting skincare cosmetic trend of 2021…