Apricot oil (INCI: Prunus armeniaca) is a rich source of essential fatty acids, antioxidants and vitamins. It has been used for centuries by aromatherapists and cosmetic chemists as an ingredient in their formulations due to its skin conditioning properties. It is a light-yellow plant oil that is extracted from apricot kernels by cold-pressing, or solvent extraction methods.
Aromatherapists recognise apricot as being one of the oils which have a long history in aromatherapy, and that can be used to create potent blends with anti-inflammatory properties.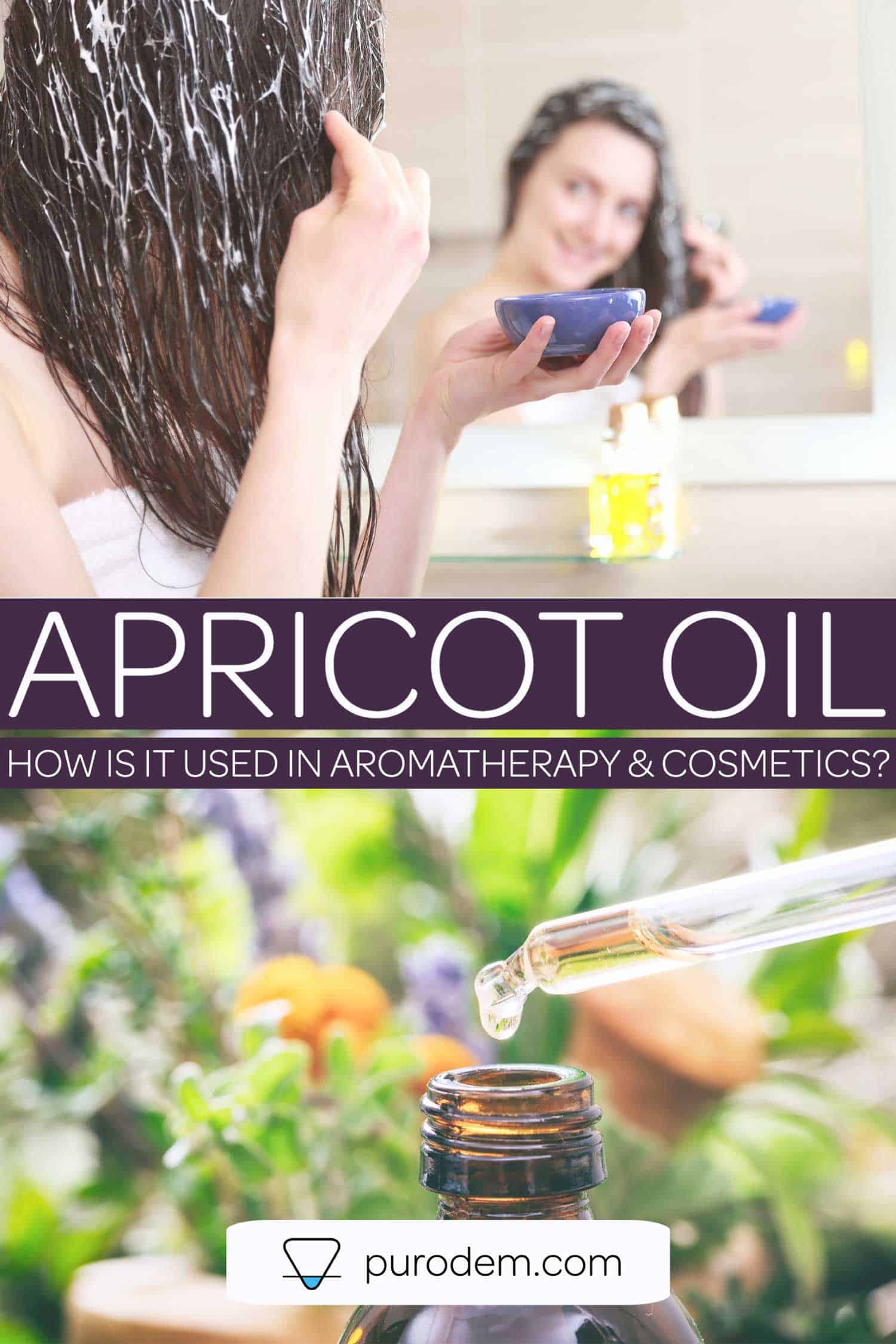 The origins of Apricot oil
The apricot tree is a fruit-bearing deciduous shrub that belongs to the Prunus genus of the Rosacea family. Almonds, apples, cherries, plums and peaches are also members of this group which includes close to 400 species in all. The apricot tree can grow to be about 20 feet in height and is a relatively hardy plant that's tolerant of temperatures as low as minus 30 degrees celsius.
Apricots are thought to have originated in China (although some believe that they actually originated from Arminia) and were used extensively in traditional Chinese medicine to treat such ailments as diarrhoea, constipation, and symptoms of the common cold.
As of 2021, Turkey is the world's largest producer of apricots, followed by Iran, and Uzbekistan.
How is Apricot kernel oil produced?
The oil is extracted from the kernel of apricot via a process called 'cold-pressing' which involves crushing the kernel between heavy steel plates in an industrial press at a low temperature (cold-pressed) to preserve the quality of the extracted light yellow oil.
Solvent extraction is sometimes used to extract apricot oil, however, this can cause changes to the chemical compounds in the oil leading to an inferior, and lower quality product.
Apricot kernel oil is produced as the by-product of apricot kernels being processed to produce other food products such as jams, chutneys or desserts. The apricot kernels, which are removed during this process to produce the oil, can also be processed into Apricot shell powder (INCI: Prunus armeniaca seed powder) using a traditional grinding method called milling. This process produces apricot kernel powder; a light brown coloured substance that can be used as an ingredient in the production of cosmetics to create exfoliant-type products.
Apricot kernel shell powder
The apricot kernel shell powder is also retained from the manufacturing process, and is commonly added as an abrasive to cosmetic skincare formulations, including beauty products such as soaps, cleansing creams, lotions and masks to create a manual exfoliating action on application and removal. It helps to give these wash off cosmetic products extra exfoliating properties with the textured kernel powder gently removing dead skin cells and smoothing rough patches, without being too harsh.
Apricot kernel powder has always been commonly used as a fully biodegradable alternative to micro-beads in exfoliating scrubs.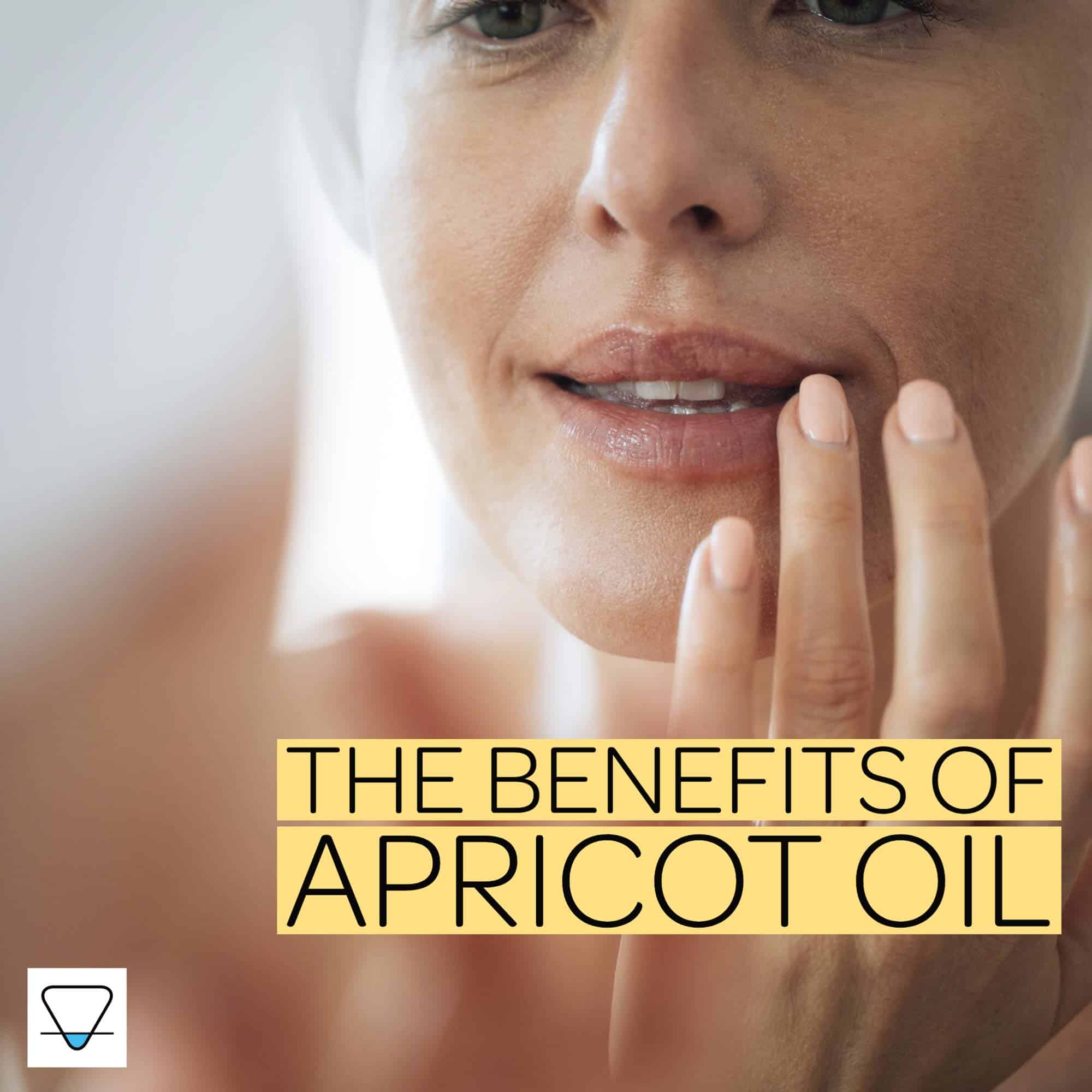 The benefits of using Apricot kernel oil
The most common use of apricot oil is in aromatherapy where it is used as a carrier oil for massage treatments. It has anti-inflammatory properties, so it is generally believed to help to relieve some discomfort when applied topically or massaged into sore muscles.
Apricot oil closely resembles the skin's natural sebum, which is a mixture of lipids and fatty acids produced naturally by our skin, and so it makes an excellent choice when formulating skin and hair care products.
Uses of Apricot in cosmetic skin & hair products
Apricot oil is high in essential unsaturated fatty acids (EFA's) Alpha-Linolenic acid (Omega-3), Linoleic acid (Omega-6), and Oleic acid (Omega-9), which are known for their nourishing, moisturising, and antioxidant properties. This allows apricot kernel oil to support skin elasticity, moisture content, and protect against dryness which are important for maintaining healthy skin and the appearance of fine lines.
Also present in the apricot kernel oil are Phytosterols (a natural compound found in plant cells.) Phytosterols have been shown to improve the elasticity and firmness of skin, whilst giving apricot oil some of its antibacterial and anti-fungal properties. Apricot kernel oil is also rich in polyphenols, which are anti-oxidants that may help prevent premature aging of the skin, as well as reducing inflammation, and boosting collagen production making skin appear smoother.
Apricot kernel oil also contains a natural source of antioxidant Tocopherol (Vitamin E) so this can make it effective when used as an ingredient in skin care by neutralising free radicals that cause cell damage. Vitamin E is also a well known powerful anti-inflammatory agent, which may help soothe irritated or damaged skin. The other vitamins such as trace amounts of Vitamin B17 found in Apricot kernel oil also help the skin with its natural repair process and protection against environmental damage.
Apricot kernel oil is a fantastic ingredient for hair care too. It has been shown to be nourishing and conditioning, whilst boosting shine. The oleic and linoleic acid found in apricot kernel oil can help nourish dry or damaged locks of hair while preventing breakage, helping to retain moisture, improve resilience and promote healthy hair.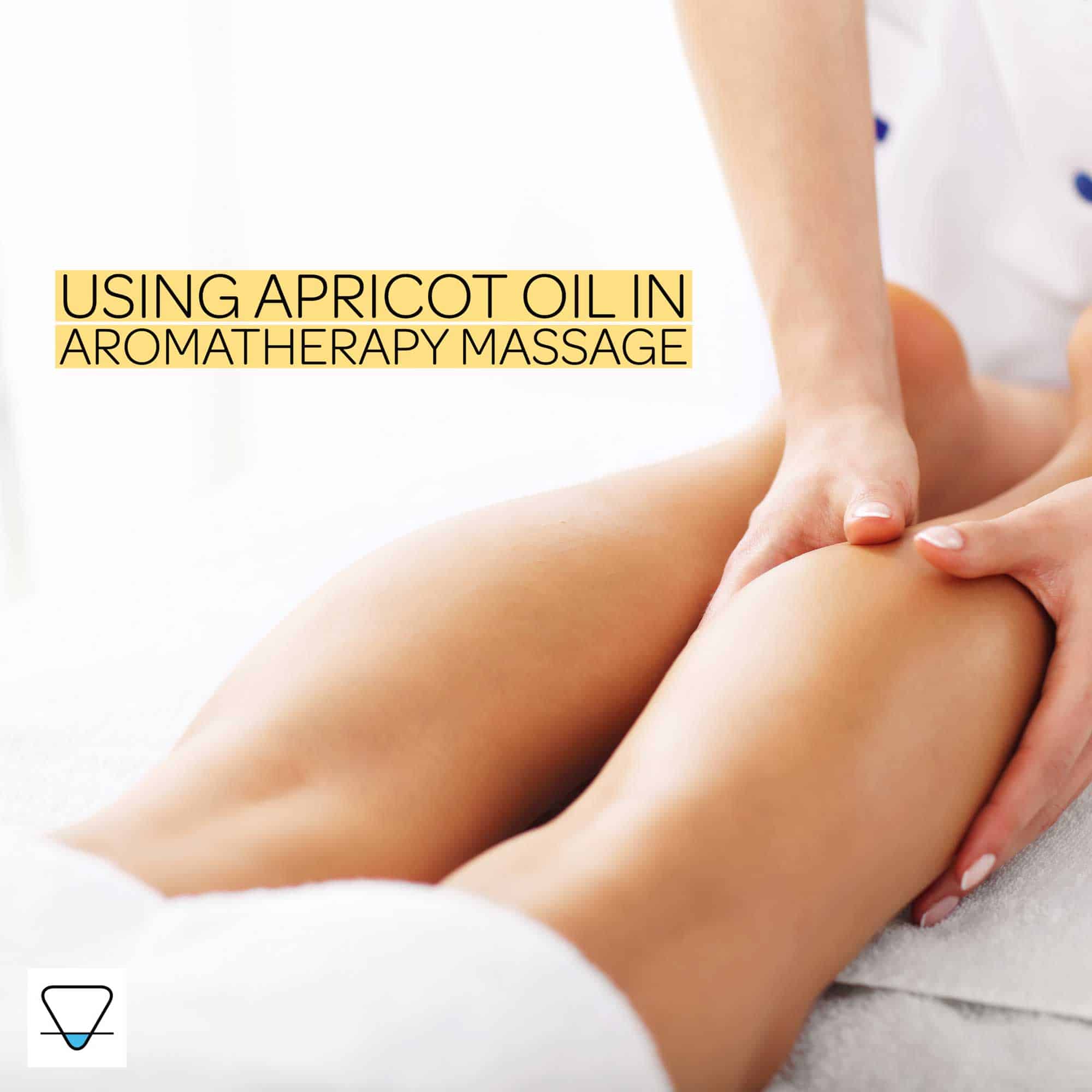 Using Apricot oil in aromatherapy
Aromatherapy massage is known to be an effective treatment for mental wellbeing, by promoting feelings of peace or calmness while aiding in the general reduction of stress levels.
Apricot oil is primarily used as a carrier oil (also known as a fixed oil) during therapy massage. Massage oils are used in aromatherapy treatments to enhance the application of potent essential oils, and can be made from either a single or blend of different vegetable carrier oils. Blended massage oils also help to dilute the concentration of potent therapeutic plant essential oils to prevent any possible adverse reactions on the skin.
Apricot kernel oil is a great carrier oil for aromatherapy massage because it is medium to light in viscosity and penetrates well into the skin, without leaving too oily a residue behind. Apricot oil is also a great natural moisturiser and can help balance your skin's natural complexion and over time may help reduce the appearance of blemishes.
Due to the chemical compounds found in apricot oil (as stated above) the apricot kernel oils ideal to use for sensitive skin types. It acts as a natural emollient to help moisturise the skin and combat dry patches while reducing inflammation in sensitive areas especially for those who have as eczema or psoriasis prone skins.
For those allergic to nuts, apricot oil is a perfect choice of carrier oil, instead of almond or coconut oils. However a patch test is always advised to be done prior to use of any new ingredient for those with allergies or sensitised skin.
Tips on using Apricot oil in aromatherapy
Apricot kernel oil is a stable oil with a good shelf life of approximately 24 months if stored correctly.
When applied topically to the skin via a balm or lotion it can help soothe and recondition dry skin.
Try mixing a one or two drops of Neroli Essential oil with a blend of apricot kernel oil, evening primrose and rosehip oils to create a vitamin rich age defying facial serum.
Apricot kernel oil is particularly good for sensitive skins which are prone to eczema, psoriasis or dermatitis. Its natural anti-inflammatory properties can help complement soothing aromatherapy blends made with, for example, lavender, helichrysum, chamomile or fragonia essential oils to give some relief to skin irritation especially in balms and ointments.
A quick classic relaxing massage blend to aid a good nights sleep is 40ml of apricot kernel oil with two drops of lavender and 1 drop of roman chamomile essential oils. This is a charming subtle blend that can also aid a deep sense of relaxation and calm.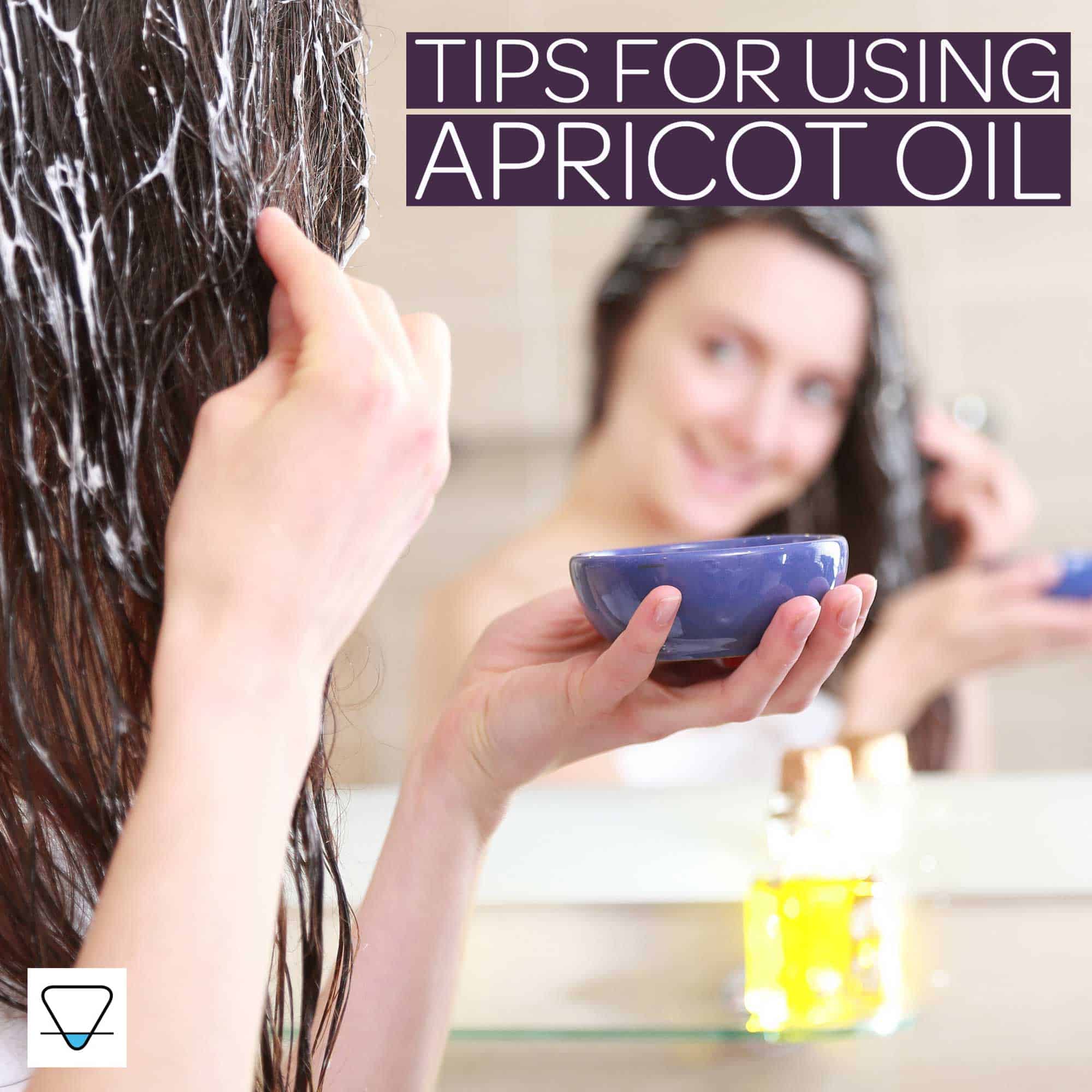 Tips on using Apricot oil in cosmetics
When applied topically, apricot oil can help the skin maintain its natural function by acting as an emollient and preventing trans epidermal loss of hydration so helping to protect against everyday environmental stresses.
As an oil suitable for the most sensitive skins it can be applied topically to fine lines around the eye area or wrinkles around the mouth.
For mature skin, try mixing apricot oil with other oils like macadamia, almond, and jojoba oil to create a nourishing and conditioning body oil.
Create a simple makeup remover by mixing apricot oil with a few drops of castor oil.
Add one teaspoon of apricot oil to your favourite cream moisturiser or face mask for an extra conditioning boost to combat dryness.
When mixed with an aloe vera gel, apricot oil makes the perfect combination for sunburn relief to help stop the skin from drying out.
For hair, apricot oil can be used to condition and moisturise strands from the roots to ends while reducing frizziness and helping to prevent split ends.
Mix apricot oil with your favourite hair mask for a deep conditioning treatment!
Apricot oil is also a great choice for those with dry hair or scalp. It moisturises the scalp, reducing dry flakes and restoring lustre to your locks! As a simple night time hair and scalp treatment blend together 20ml apricot oil with 20ml moringa oil and 10ml castor oil and apply to the scalp and hair before bedtime so that it has time to absorb into strands while you sleep. Don't forget to wrap your hair in a towel or cap!
Apricot oil is a versatile natural ingredient that can be used for multiple applications from essential oil aromatherapy treatments, as well as skin and hair care product formulation. It's a gentle oil on the skin when applied topically and has an excellent emollient effect. Whether you're looking to use it in your skincare formulations, or are looking to incorporate it as part of an aromatherapy treatment, apricot oil is such a versatile, and well tolerated oil that it is an oil that should always be available in your storage cupboard.