Carrier oils are a vital part of any essential oil regime. They are frequently blended with essential oils, thus making the essential oils safer to use and actually, more effective. However, carrier oils also have many benefits on their own, providing the skin with essential fatty acids, fat-soluble vitamins and antioxidants.
This guide will teach you all you need to know about carrier oils, including how to use them, the best ones to choose from, and their many benefits!
Carrier oils (also known as vegetable oils, fixed oils, or base oils) are naturally derived from the fatty parts of plants such as nuts, seeds, and kernels. Unlike essential oils, these oils are fairly tolerant to oxygen and do not evaporate in the same way that essential oils do.
They are given the term 'carrier oil' as they carry essential oils onto the skin. In almost all cases, you should dilute essential oils before applying them to your skin. When used carelessly, many essential oils can cause severe irritation, sensitisation, and redness when they are applied undiluted to the skin. It is very important to use essential oils safely.
Most carrier oils naturally have very little aroma and may, on occasion, smell very slightly "oily". This does not affect how they can be used on the skin as the slight aroma does not become noticeable. Other carrier oils have a more distinct aroma such as olive oil or avocado oil. It is important to be aware of this when using these carrier oils so that you do not cause unpleasant fragrance combinations when applying essential oils.
The carrier oils themselves have beneficial properties that can be used to improve skin tone, reduce the appearance of large pores and promote the natural function of your skin cells. They provide the skin with naturally occurring vitamins, minerals and antioxidants which protect the skin and keep it healthy. The fatty acids are more commonly known as Omega-9, Omega-6 and Omega-3 and they are well known as being excellent at improving your overall health as well as your skin.
Many carrier oils are sold as "cold pressed". This is where the nuts or seeds have had a slow pressing that does not generate much heat. This preserves more of the oil's natural benefits compared to an oil that has been heated to a high temperature. With hazelnut oil and walnut oil, cold pressing will also retain more of that warm natural nutty aroma.
Carrier oils can also include 'macerated oils'. These are oils that have had dried herbs macerated in them for a period of time and then strained. The vegetable oil used for maceration can vary but usually, it is stable oils that are selected such as sunflower or jojoba oils. Partly because the whole maceration process is quite lengthy and makes the infused oil more expensive to buy so you really want your macerated oil to have a good shelf life. Such oils are Calendula oil, Comfrey oil, Chickweed oil, Mullein Flower oil and St. John's Wort oil.
As a side note, in some commercial products, you will often come across the term "mineral oil". This is an oil that has been processed from an often unknown source. It could be from the petroleum industry, from stocks of vegetable oils that have gone rancid and also from fish guts. It will always be from the cheapest source. After it has been processed, bleached and deodorized, it is generically known as mineral oil… 
Most carrier oils used in natural cosmetics and aromatherapy will not be high-temperature treated. It is usually cooking oils that are extracted this way and that is why we also recommend not buying cooking oils for use on your skin.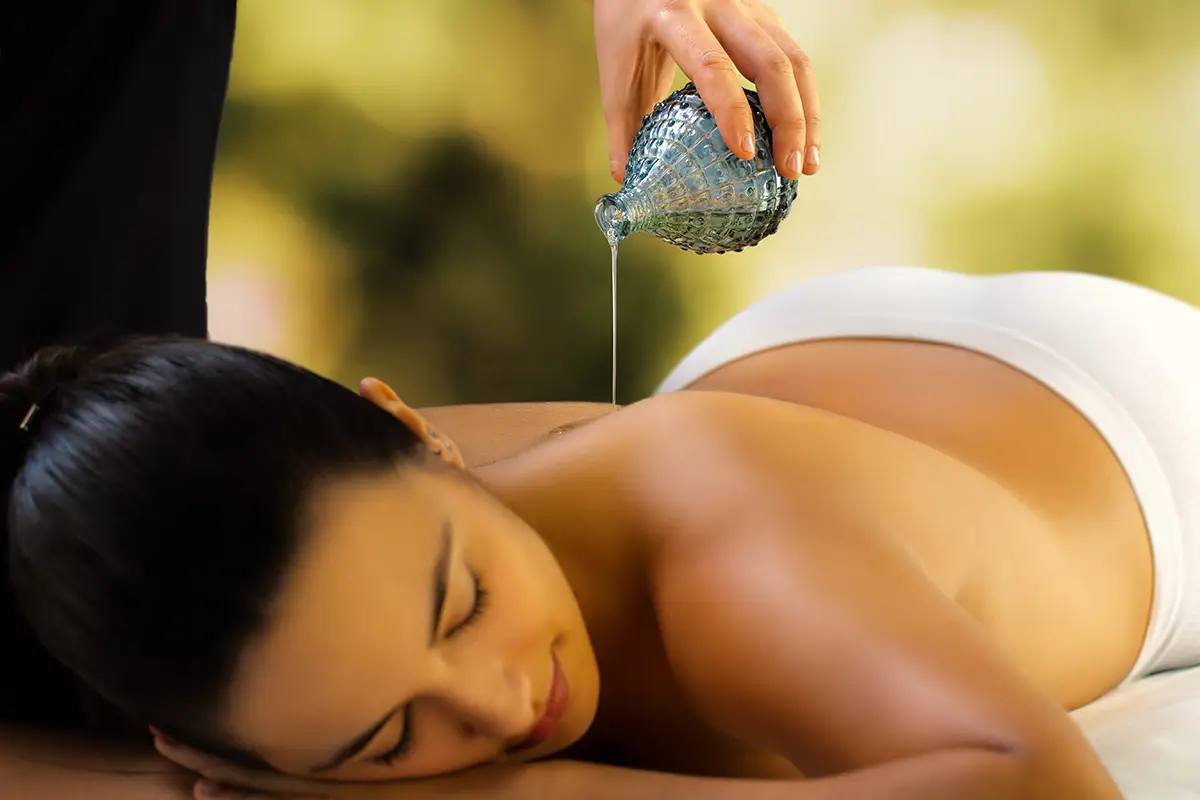 What are some of the benefits of using carrier oils in aromatherapy?
Carrier oils are a type of oil that is used to dilute essential oils before they are applied to the skin. Each vegetable oil has its own unique properties and benefits. They are also beneficial on their own, providing the skin with essential nutrients and antioxidants.
Most people first become aware of carrier oils in holistic aromatherapy when they experience massage oils. A great blend of oils to make a massage oil will give enough slip and slide for the therapist to work their magic, but also leave your skin feeling soft, and not sticky.
Some of the benefits of using carrier oils include:
They are moisturizing: Carrier oils help to lock moisture into the skin, which can be especially beneficial for those who have dry skin.

They are nourishing: Carrier oils provide the skin with essential fatty acids and vitamins, which can help to keep it toned, healthy and looking young.

They are anti-inflammatory: Carrier oils can help to reduce inflammation in the skin, which can be helpful for those who suffer from conditions like eczema or rosacea.

They are antioxidants: Carrier oils contain antioxidants which increase the shelf life of the oil, but more importantly, help to protect the skin from damage caused by free radicals. Flaxseed oil is rarely used in skincare products as it goes rancid so quickly. Flax seeds are good for your digestive health, but steer clear of Flaxseed oil for creams and lotions.

They are versatile: Carrier oils can be used in a variety of ways, such as face and body oils, facial cleansers, or hair treatments to promote hair growth.
What is the difference between essential oil and carrier oil?
There are a few key differences between essential oils and carrier oils that are important to understand.
Carrier oils are typically pressed from plants, nuts, or seeds. They have their own unique benefits and essential fatty acid profiles. They have many well-known health benefits and depending on the skin they can be helpful when coping with large pores, skin tone, and rejuvenating dull and tired skin.
Essential oils, however, are concentrated extracts of different parts of plants, like the bark, leaves, flowers, or roots. Most frequently they are extracted by steam distillation, but there are other methods such as CO2 extraction as well. The essential oils have differing terpene profiles and are used for a variety of purposes, including aromatherapy, massage therapy, natural skincare and inhalation via diffusers.
Do all essential oils need carrier oil?
Pretty much, yes. You can use a drop of Lavender essential oil neat on your temples to help shift a headache. Tea Tree essential oil can be used directly on the odd spot and pimple to help control acne breakouts. For the most part though, always use essential oils correctly diluted. The correct dilution may vary greatly depending on the essential oil chosen and what part of your body the oil is to be applied to.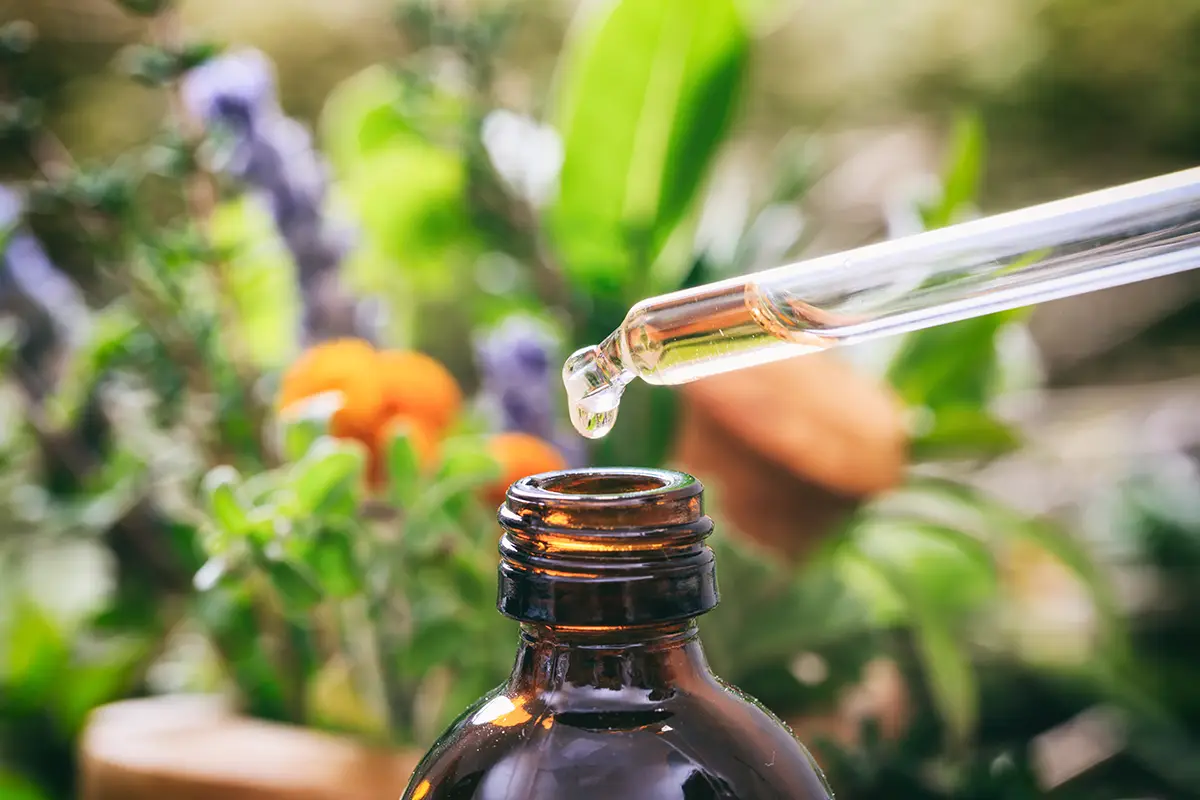 What are the best carrier oils for essential oils?
There are many carrier oils available, each with its own unique set of benefits. An excellent carrier oil to be used for full body massage because it has a lot of slip would not be such a great carrier oil to use on your face.
Some of the most popular carrier oils include:
Apricot oil (Apricot kernel oil)
This is a clear, pale yellow oil that is practically odourless. It is obtained by expelling the kernel (stone) of the ripe apricot fruit. It has very similar properties and characteristics to Peach Kernel Oil.
It can be used neat on the skin and is excellent for irritated skin. Even really sensitive skin tolerates Apricot oil well, and it is a favourite carrier oil to use on babies.
It is heat stable, so it can be used in the heated fat stage when creating creams and lotions (an exciting module that Purodem have developed for natural skin care).
Tip… Consider blending it with Rosehip Oil or Chia Seed Oil, which are also very good oils for use on sensitive skin.
You can read more here about The Benefits of Apricot Oil.
This clear, yellow oil is a little thicker in texture and has a slightly nutty scent. It's extracted from pressing seeds from the tree's fruit. This is a classic oil that is often used in cosmetics for skin and hair. The fruits are eaten by goats and then excreted. Although the collected nuts are well washed before pressing, they can still have a slight "farmyard" aroma which is easily covered by adding essential oils.
Argan oil is packed with vitamins, phenols, carotenoids, and essential fatty acids, that nourish the skin and scalp. This nourishing oil helps ward off free radicals, strengthens the immune system, and slows the ageing process. Using Argan oil regularly helps to keep your skin smooth and radiant, as well as diminish your wrinkles.
Tip… Blending it with Camellia Seed and Pomegranate Seed oil makes incredible eye serums and creams. It is a natural partner with Avocado oil for dry and mature skin.
Avocado oil is produced from the fleshy pulp of the avocado fruit. It is usually cold-pressed and then refined. This process helps remove any undesirable aroma and colour and helps to enhance the shelf life of the oil. It is a heat-tolerant oil, so can be used in the heated oil phase when making creams and lotions.
It is often used in products for mature and ageing skin, but it is just as beneficial to dry and flaky skin as well. Rich in fat-soluble vitamins and minerals, it is highly nutritious for tired and dull-looking skin. It keeps the skin supple and so young looking for longer. It is also brilliant to use with Camelina oil for an intensive hair serum.
Tip… Mixing Avocado oil with Oat oil and Borage oil makes for a powerfully effective dry skin serum.
Coconut oil (Fractionated Coconut oil)
A very stable, liquid oil that has a much drier feel with less greasiness than regular coconut oil which is also often sold as coconut butter. It is solid coconut oil that has been steam treated to remove the unstable fatty acid chains that cause rancidity and greasiness. This makes the liquid oil much more elegant and usable.
Fractionated Coconut oil is a great moisturiser for the skin keeping the skin hydrated and flexible. It softens the skin and is often used in massage oil blends for its own therapeutic properties and also because the oil tends not to stain fabrics and washes out of the towels easily.
Of course, it is most well known for its use in hair products making the hair shiny and glossy.
Tip… It is frequently used to extract CBD from cannabis but for regular skincare use, try blending it with very dry-feeling oils like Rosehip or Kiwi Seed oil that are best diluted and could feel tight on the skin if used alone.
This oil is a clear yellow to light green colour with just a faint odour that is easily absorbed into the skin. It is non-greasy with a fine, light texture and is made by pressing the seeds of grapes which are collected from the wine-making industry – great upcycling! The oil is then refined and winterised, which removes some of the wax from the oil. This makes the finished oil clearer, lighter and much more elegant to use on the skin.
Again, it is heat tolerant so can be used in the heated oil stage when making creams and lotions. It has a slight astringent effect on the skin which benefits mature skin types as it also tones and tightens the skin.
Tip… It can effectively bulk out small amounts of other oils that are perfect for mature skin care such as Pomegranate Seed oil.
This is the first choice oil to use on acne-prone skin that is often oily and may even have become sensitive. It's a clear, yellow oil with a nutty aroma because it is pressed from hazelnuts. Obviously, be aware of this for anyone who has a nut allergy. It is heat stable so can be used in the heated oil stage when making creams and lotions.
Tip… The perfect companion to this oil is Jojoba which has a similar chemical profile to sebum. As such, it helps to dissolve blackheads and unblock blocked pores while the Hazelnut gets on with treating the oily skin. This also potentially helps to minimise skin infections and further breakouts.
This is a dark, olive green oil almost khaki in colour. It has a nutty, earthy, aroma that is slightly oily. Despite this, it is a lovely oil to use. It is not a heat-stable oil so should only be used in the cool-down stage when making creams and lotions.
It feels very dry when applied to the skin and not at all greasy. This makes it ideal for skin irritations as it restores moisture to dry skin and keeps it supple. It has a very balanced profile of Omega-9 (Oleic acid), Omega-6 (Linoleic acid) and Omega-3 (Linolenic acid) essential fatty acids. This combination brings many well-known health benefits to your body as well as your skin.
It is superb to use in an anti ageing face serum where it can start to combat fine lines and wrinkles. It feels so light on the skin that it will not make the skin feel heavy, sinking into the skin quickly. Some consider it the best carrier oil for men's facial products because it sinks in so fast. The dry skin feel means it can be combined with fattier feeling oils like Shea Butter oil to still achieve an elegant skin feel.
Tip… You can make an incredible hair pack for damaged and brittle hair by blending it with Jojoba oil. Protecting the hair shaft from further damage from heated hair devices.
This is one of the best carrier oils for people with oily skin. It helps to regulate the production of sebum and is very good for unblocking pores, keeping acneic skin clear of blemishes. Which may help to prevent acne breakouts. Conversely, it is also a good choice for people with dry skin, as it helps to moisturize the skin and prevent it from drying out.
It's a clear to yellow oil with no aroma and is actually a wax that happens to be liquid at room temperature. It is very heat stable, so can be used in the heated oil stage when making creams and lotions. It is suitable for every skin type.
Tip… It makes a great oil cleanser when blended with Castor oil and try blending it with a light oil like Rosehip or Chia Seed oil.
Olive oil is high in monounsaturated fats, which makes it a great choice for people with dry or sensitive skin as it is gentle and non-irritating. It is pressed from fresh olives and has a yellow to green colour, often smelling quite fruity.
Olive oil is a good choice for people with psoriasis or eczema, as it helps to soothe inflamed skin. It is heat stable so perfect for the heated oil stage when making creams and lotions. The fatty portions in the oil can solidify when the oil gets very cold – simply warm gently to restore the fatty portion to normal.
Tip… Blending Olive oil with Calendula oil makes a very soothing combination that heals chapped skin.
A clear to yellow oil with a soft, almost imperceptible aroma made from the oil of the fruit of the shea tree. The oil has had the fatty portions removed and is then usually refined to improve its shelf life. It is well known as an excellent carrier oil for stimulating newer skin cells revealing fresher and younger-looking skin.
Tip… You'll find that blending it with Rosehip oil and Vitamin E really improves the appearance of scars and damaged skin. Use it in low amounts (under 3%) in a facial product as it can enlarge pores. You will find that just a few drops make a very noticeable difference.
This is a non-greasy oil that is pressed from the seeds of the rosehip. It is rich in Omega-3 which also means that it is not heat stable and should only be used in the cool-down stage when making creams and lotions.
It is superb for skin infections, severe irritation and damaged skin such as eczema and psoriasis-prone skin. It contains naturally occurring Vitamin A which repairs damaged skin leaving it soft, supple and radiant.
Tip… Blend it with Shea oil and Vitamin E for helping to fade scars and stretch marks.
This is one of the most popular fixed oils with a good shelf life. It is a pale yellow colour with no odour and it is so versatile for face and body oils, serums, as well as body and scalp treatments. Pressed from sunflower seeds, it is heat stable and is a favourite carrier oil natural skin care product.
It is rich in Omega-6 which also keeps your skin well-hydrated and reduces the size of large pores.
Tip… It works very well with Sweet Almond oil in a 50:50 ratio for massage.
Sweet almond oil is the favourite carrier oil for massage therapists because it gives good lubrication for treatment without leaving the client's skin feeling greasy. It's a pale yellow colour and is heat tolerant which makes it a really popular carrier oil for natural skincare. Despite Sweet Almond oil coming from a nut, it has a very safe and long history of use although caution is still advised.
It's rich in vitamins and minerals that nourish and calm sensitive skin. Just a few drops are enough to use on a baby to protect their delicate skin.
Tip… Combine it with Thistle oil to boost its skin benefits or Macadamia Nut oil for use on dry skin and mature skin types.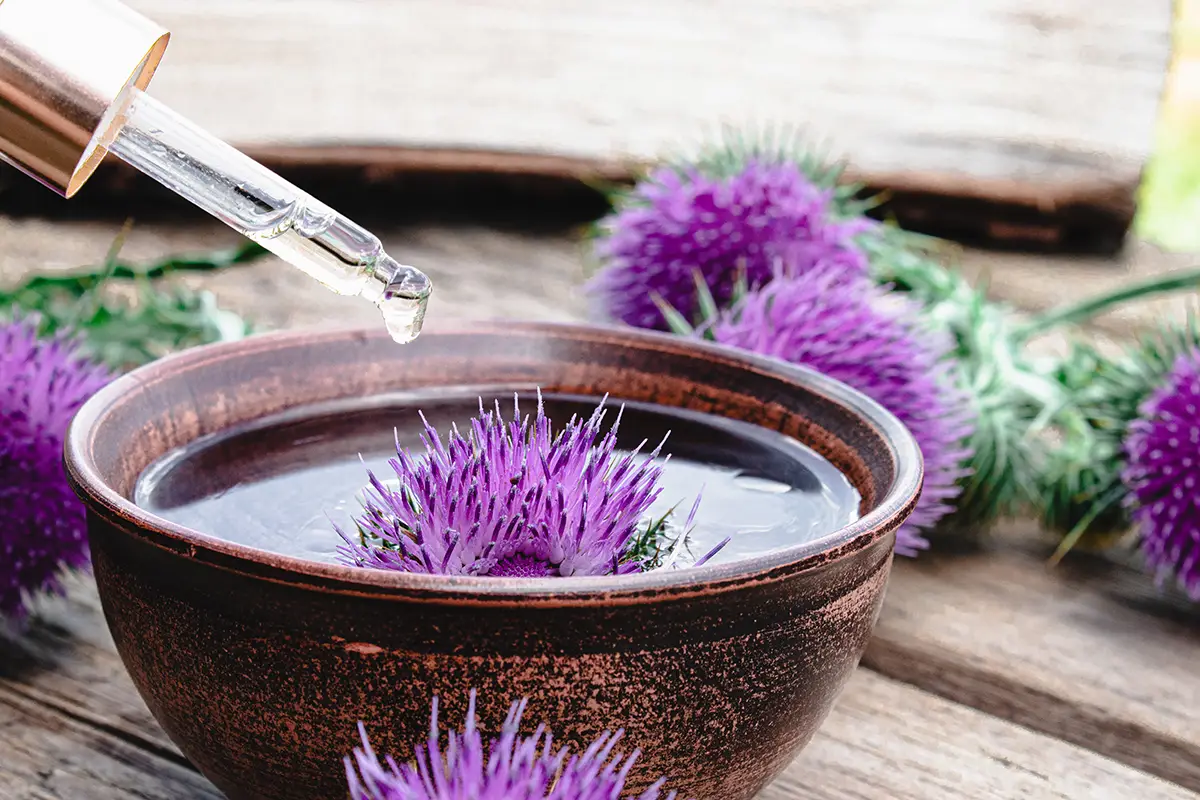 How do you use carrier oils with essential oils to create a therapeutic blend?
Decide what your intention is with the blend you are creating. If it is for oily skin, for example, steer away from very fatty oils like Macadamia Nut oil and Oat oil. Look at using oils specifically for that skin type such as Hazelnut.
Do the same process with the essential oils. Using the oily skin example again, using Geranium essential oil would be a good choice as it balances sebum production. Add some Palmarosa essential oil to the blend and you've got a great treatment for oily skin.
Choosing the right carrier oil for your needs
What are the best carrier oils for skin?
The base oil needs to be appropriate for the skin type, whether it is sensitive, dry, oily or mature. Many oils are beneficial for many skin types and don't forget that normal skin also needs looking after.
Decide how the oils will be used. Do they need to be heat tolerant so they can go into the hot stage when making creams or lotions? Are they heat sensitive so would need to go in the cool-down stage? Are they to be used in a face or body product, what is the skin feel like? Will it feel greasy or protective?
The list of plant oils above is just a small example of the oils that are available. The Purodem training modules will introduce you to so many more – and some that you may never even have heard of!
Which carrier oil is best for massage?
A good choice needs to be lubricating enough to give glide and slip, but also not so slippery that the therapist can't get some traction to work on muscle groups. It is also a good thing to blend small amounts of different oils to make a bespoke blend for the client's needs. Just as a starting point, choose from Grapeseed, Jojoba, Apricot, Shea, Sunflower and Sweet Almond.
What is the best base oil for aromatherapy?
Liquid Fractionated Coconut oil is often the first choice because it has no colour and no aroma of its own which means the fragrance of the essential oils will not be compromised. It is well tolerated by all skin types and is very affordable, with a long shelf life.
Apricot oil is also popular because even very sensitive skins tolerate it well and it is reasonably priced. Other carrier oils for aromatherapy are Jojoba, Grapeseed, Sunflower and Sweet Almond oils.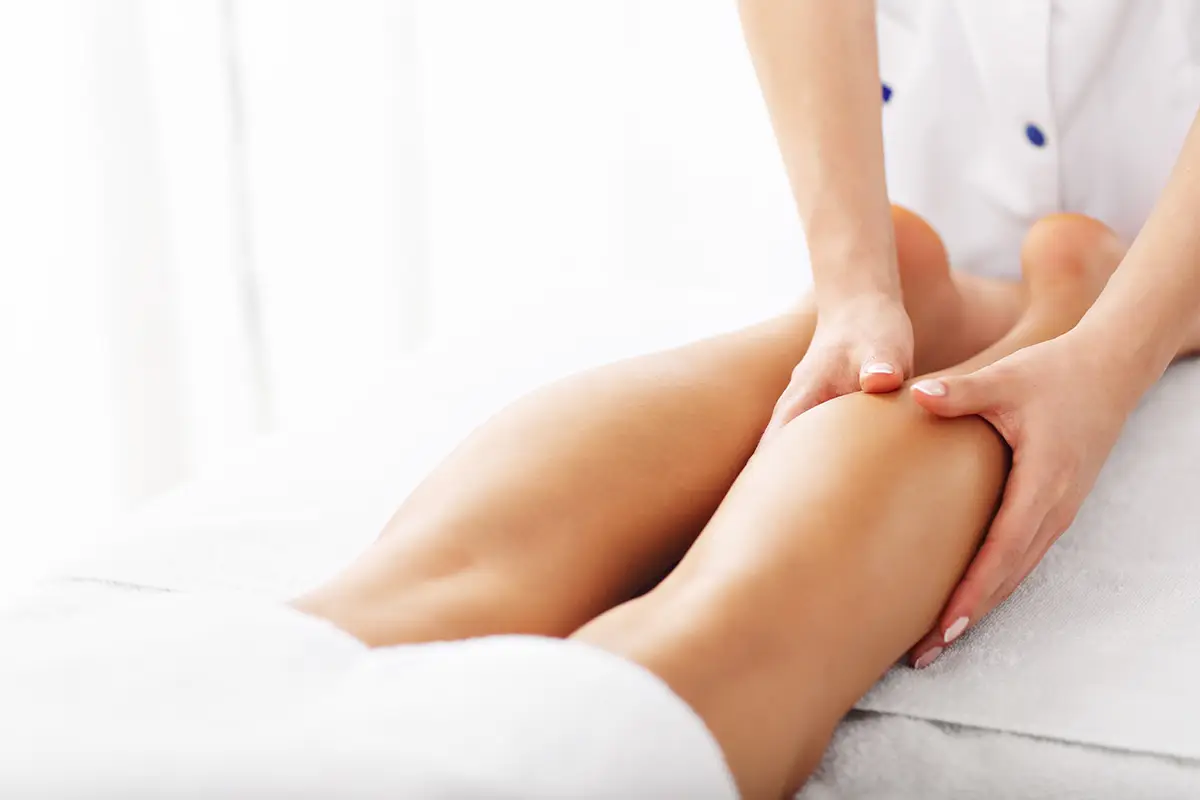 Frequently Asked Questions
How do I choose a carrier oil?
Choosing a carrier oil may seem like a daunting task, but it doesn't have to be! Here are a few things to keep in mind when choosing a carrier oil for your needs:
– What is the desired effect? carrier oils can be used for different purposes such as massage, aromatherapy, or skin care. This will mean you want different skin feels and textures from your base oils.
– What is your skin type? Some carrier oils are better suited for certain skin types than others. For example, Jojoba oil is often used to help control oily skin.
– Allergies? Be sure to check if you have any allergies to any of the ingredients in the carrier oil before using it. This is especially important with nut oils like Macadamia.
What is the most healing carrier oil?
There are a lot of different carrier oils available, each with its own unique benefits. So, which one is best?
Well, that really depends on what you're looking to achieve. For example, if you're coping with inflammation or skin irritation, then a carrier oil like Thistle oil or Comfrey oil may be your best bet.
On the other hand, if you're looking to improve the appearance of scars and stretch marks, then Rosehip oil, Calendula oil or Tamanu oil would be more beneficial.
Ultimately, it's important to experiment with different carrier oils to see which one works best for you. And remember, just because some vegetable oils are more popular or expensive doesn't necessarily mean they are better than others.
What base oil can I use in a diffuser?
Whether it is an electric diffuser or one that is heated by a small candle, diffusers usually work best with water, which then evaporates taking the aroma around the room.
Some diffusers will work with oil as well, so the oil needs to be heat stable, such as liquid fractionated Coconut oil.
Which carrier oil absorbs best into skin?
If you are considering just how fast the oil penetrates the skin, then it will be the vegetable oils high in Omega-3 (Linolenic acid). Kiwi Seed oil sinks in almost immediately with no greasy after feel. Chia Seed and Rosehip oils are also extremely fast penetrating.
What is a good carrier oil for lavender oil?
Honestly, any vegetable oils that you like using and feel good on your skin. That leaves you with a huge selection to choose from. Decide whether you are using the oil on your face, hair or body, as that will help to make a better choice. Read through the oils above again and see which ones are most appropriate for you.
Is coconut oil a carrier oil for hair?
Coconut oil has a well-deserved reputation for looking after your hair. It locks in moisture and gives shine to your hair. It conditions your scalp as well which reduces dandruff and regular use also helps to protect your hair from damage.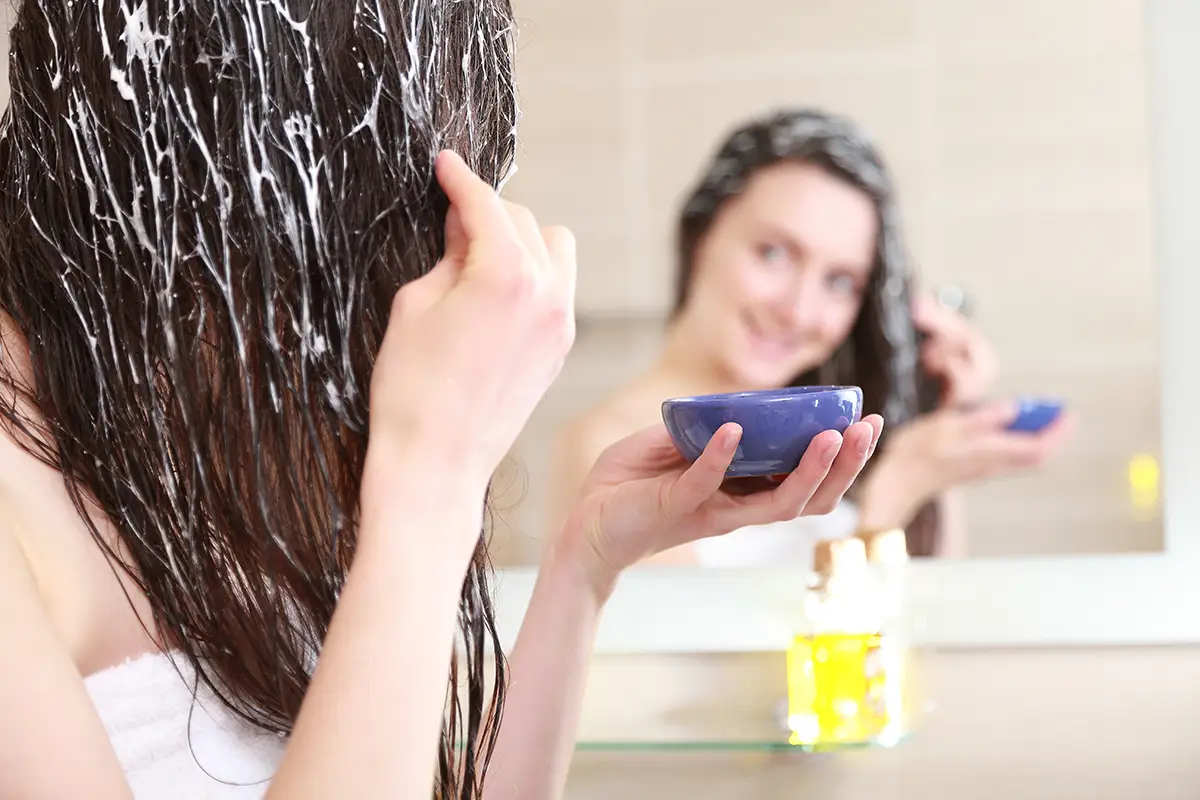 Essential oils are a powerful tool in the world of holistic aromatherapy and natural skin care. When used correctly, they have many beneficial properties. Carrier oils can help to improve the absorption of essential oils into the skin, and they can also help to make the essential oils last longer. There are many different carrier oils available, and each has its own unique properties and therapeutic benefits for the user. 
Use our notes above and get to know several of the base oils really well. Make your own notes when you use them and you will very quickly find a good shortlist of oils that is bespoke for you.