Our PEOT Diploma in Clinical Aromatherapy course is a comprehensive training course that covers all aspects of olfaction therapy and the use of essential oils. It is designed to develop knowledge and an understanding of the clinical application of essential oil, skilling the learner with the ability to deliver high-quality therapeutic treatments in professional settings.
This aromatherapy training course will provide a thorough understanding of Anatomy and Physiology, the properties and actions of essential oils, and aromatherapeutic formulations, and will also teach you the necessary business skills required for you to set up your aromatherapy practice. Our course comprises five comprehensive modules, that can be completed in your own time over two years (including your final practical examination and practical assessment of your portfolio.)
The course is particularly aimed at existing healthcare professionals and complementary therapists who can show existing prior learning and those who would like to follow a holistic approach by using essential oils in their professional practice for complementary therapies.
The PEOT course can be excellent additional training for those who have taken a Level 3 aromatherapy course, such as the IFA Professional Aromatherapy Diploma (which includes a massage qualification) to expand on further knowledge. Please note that the PEOT does not cover aromatherapy massage.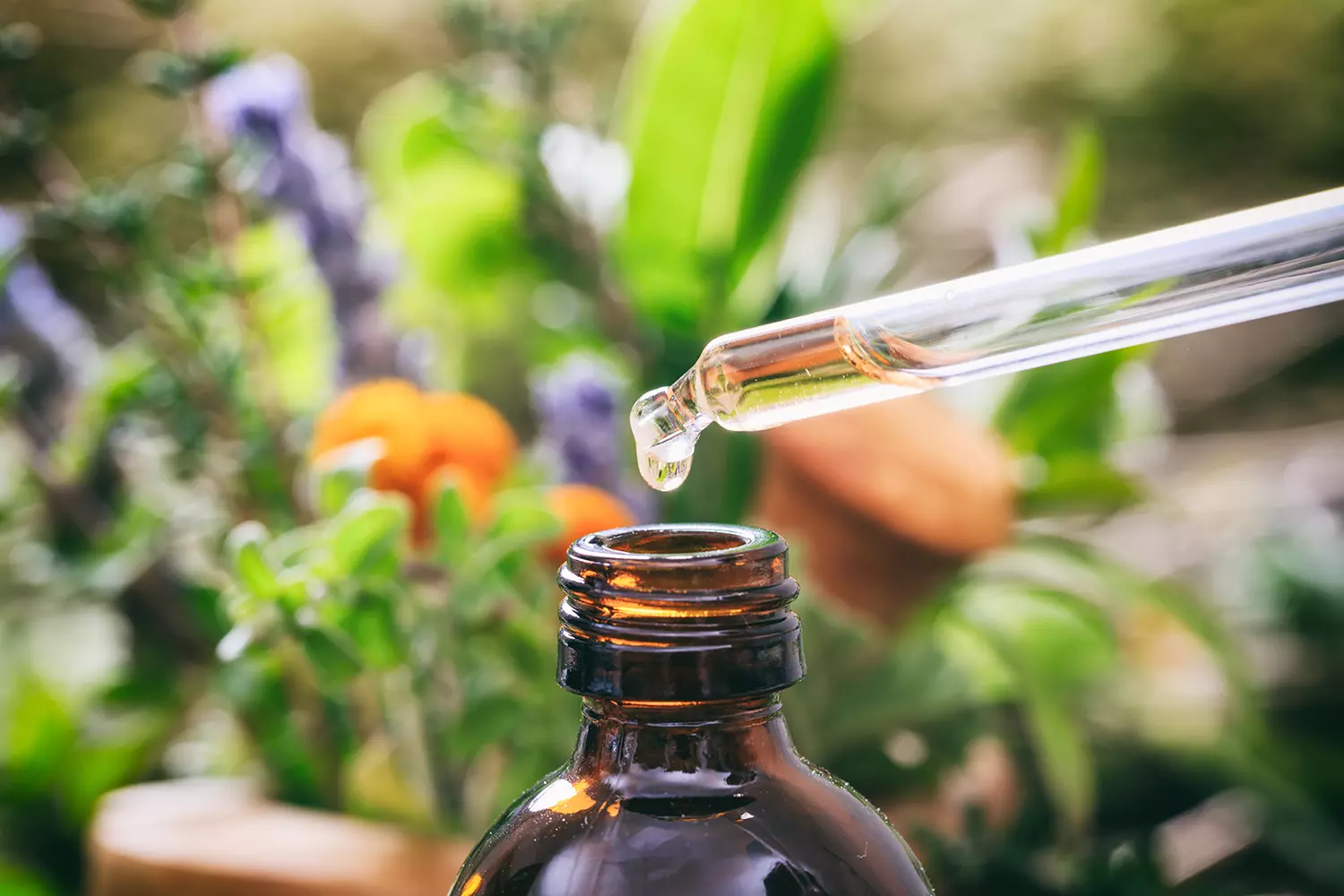 Accredited clinical aromatherapy courses UK for NHS healthcare professionals
The PEOT is the most comprehensive aromatherapy course available for study. This professional clinical aromatherapy course is accredited by the International Federation of Aromatherapists (IFA) and the Professional Standards Authority (PSA). The IFA is the world's most established aromatherapy professional body and is responsible for ensuring that our course meets the highest training standards of aromatherapy and essential oil therapy.
Upon successful completion of the course, you will be eligible to apply for professional membership with the IFA. The IFA's register of aromatherapists is accredited by the PSA which means that it is recognised within the UK's NHS allowing graduates access to possible work opportunities within the NHS.
NOS Aromatherapy Course
The PEOT aromatherapy diploma was written by aromatherapy industry specialists and includes aimed objectives and learning outcomes for each unit within a module that combines National Occupational Standards and the Occupational Qualification Framework (NOS).
Frequently Asked Questions
How long does it take to study aromatherapy?
Our PEOT aromatherapy diploma course consists of 5 comprehensive modules delivered via distance learning, that can be completed at your own pace over two years, although we aim to have delivered the course content within 18 months of the course, leaving the remaining time available for revision and internal assessments.
Please note, that this timeframe includes your final practical examination and assessment of your portfolio which is taken externally with the IFA.
What does it mean to be a certified aromatherapist?
The title of an aromatherapist is not regulated by any government body, so there is no one aromatherapy certification that aromatherapists must achieve to practice aromatherapy. However, anyone who wants to use aromatherapy professionally should opt to become certified by way of a professional qualification to show their commitment to the profession, and to demonstrate their knowledge and skill level to potential clients to ensure that aromatherapy oils are used safely.
On successful completion of the PEOT Diploma course, students will be able to:
Have a detailed understanding of the human body, including anatomy, physiology, and pathology
Have detailed knowledge of over 90 essential oils and 34 carrier oils
Understand the chemistry of the oils and how they interact with the body
Understand the different methods of oil extraction and production
Be able to competently and safely deliver a variety of aromatherapy treatments
Select appropriate oils for specific conditions and tailor aromatherapy treatments to individual needs, including the formulation of natural skincare and topical remedies
Be able to confidently consult with clients and create treatment plans based on your professional recommendations
Understand the business side of an aromatherapy business setup, including legislation and safe working
What qualifications do you need to be an aromatherapist?
A practicing aromatherapist should have a qualification in aromatherapy from a school that is accredited by the aromatherapy professional body – such as the International Federation of Aromatherapists (IFA). This is to ensure that they are fully qualified and that they have demonstrated the required skill level to practice aromatherapy, including the use of oils safely and effectively, and a thorough understanding of the properties of the oils. Aromatherapists should also know how the oils that they use interact with the body, and be able to identify any potential risks and contraindications for their clients.
Practicing aromatherapists may also have completed a Level 3 Diploma in Aromatherapy (which includes a massage qualification). This qualification is also recognised by the International Federation of Aromatherapists (IFA).
All practicing aromatherapists should also be registered with their professional body.
What does an aromatherapist do?
An aromatherapist is an integumentary healthcare professional who uses essential oils help to promote healing and well-being.
Aromatherapy is a powerful tool that can be used to promote healing and well-being and is an holistic therapy that can help ease the symptoms of a wide variety of conditions, including anxiety, depression, stress, and, fatigue.
Professional aromatherapists are trained to use a variety of techniques to administer oils, including diffusing them into the air and inhaling them, to applying them topically by way of a body massage or foot massage.
Is aromatherapy regulated in the UK?
Currently, there is no specific regulatory body that oversees aromatherapy. However, given the importance of client safety, it is recommended that all aromatherapists seek out training from a reputable organisation or training provider accredited by the International Federation of Aromatherapists (IFA), the world's most established aromatherapy organisation.
What is an aromatherapy course?
An aromatherapy course is specific training in the use of essential oils and aromatherapy treatments. There are many types of aromatherapy courses available; from in-person training including aromatherapy massage (massage courses are often referred to as aromatherapy courses) to distance learning courses teaching you aromatherapy theory such as our PEOT Aromatherapy Diploma where you can study at your own pace.
You can also find low-cost online distance learning courses and short courses in aromatherapy that tell you they fill the basic requirements in aromatherapy, however, these often lack the depth of knowledge required to use oils safely and effectively. We would always recommend that anyone training to become an aromatherapist undertake a comprehensive aromatherapy course, to ensure they are fully qualified and capable of delivering safe and effective treatments.
How long does it take to become an aromatherapist?
The length of time it takes to become an aromatherapist depends on the type of course you undertake. A comprehensive aromatherapy course, such as our PEOT Aromatherapy Diploma delivered via distance learning, can take up to 2 years to successfully complete including your final assessments.
We would always recommend that anyone training to become a professional aromatherapist undertake a comprehensive course with a reputable provider, to ensure they are trained in delivering safe and effective aromatherapy treatments.