There are many different aromatherapy training course providers out there.
But which one should you decide to enrol with? 
The aromatherapy certification program or course accreditation that any training provider works within very is important. It may well be the only thing to give your newly earned qualification credibility, particularly when you are studying holistic aromatherapy or clinical aromatherapy for use in a professional practice.
The importance of choosing an accredited aromatherapy training course provider
When looking for an accredited course provider it is important to do your research. Just by taking the time to by make sure that they are approved by an recognised aromatherapy governing body, such as the International Federation of Aromatherapists (IFA) can save you a lot of time and potential lost earnings in the long run.
Course providers who are accredited by the International Federation of Aromatherapists have undergone stringent checks, and are closely monitored to ensure that they are committed to providing a course to learners which is of consistently high quality, and delivered by expert tutors. This is done to ensure the approved teachers, schools and academies are giving learners confidence in the quality of the course they are studying. 
The benefits of choosing an IFA-accredited PEOT clinical aromatherapy qualification
The International Federation of Aromatherapists (IFA) was founded in 1985, and sets the gold standard for aromatherapy. They are the first recognised governing body set up in the UK, representing professional and clinical aromatherapists around the world.
The IFA is a not for profit organisation, and does not sell any essential oils. It works with the sole aim to further the research, safe use and awareness of aromatherapy in all its forms for personal, emotional, physical, and psychological wellbeing.
Professional Standards Authority (PSA) Accredited Register
The International Federation of Aromatherapists (IFA) governing body are accredited by the Professional Standards Agency (PSA) who are an independent body accountable to UK Parliament, and are responsible for overseeing the regulation and registration of those who work in health and social care within the UK.
The Professional Standards Authority was set up under the NHS Reform and Health Care Professions Act 2002, to protect and promote the welfare of users of healthcare and related therapies throughout the UK. It was formed because of concerns that the regulation of counselling, and related CAM therapies and holistic health services were not, in many cases, consistent or transparent. 
They have set a very high standard of practice, and every member is required to sign up to this code of practice.
For NHS referrals, health care practitioners must have quality assurances when choosing the services of an aromatherapist for patient care. PSA accreditation of the IFA register provides that external assurance that IFA registered aromatherapists meet the necessary required high standard.
Due to the increase in awareness of the dangers of self-governing bodies setting their own standards of aromatherapy training, and some insurance companies selling policies to those who have completed in some cases only a few hours of training, combined together with the expanding reach of 'Multi-Level-Marketing' companies who some of which advocate the internal use of essential oils; it is becoming increasingly likely that only qualified aromatherapists who belong to a PSA regulated register will be able to work within the NHS in the future.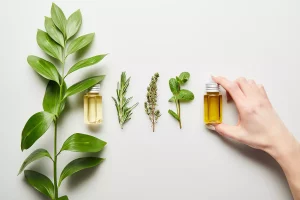 Our Professional Essential Oils Therapy (PEOT)
About the PEOT Diploma Aromatherapy Course
To ensure safe and high standards of graduates from IFA schools, the IFA have created and established the highest standard in clinical aromatherapy qualification, in the form of the Professional Essential Oil Therapy (PEOT) Diploma course, at level 5- 6.
Devised and written by industry experts it is the most comprehensive course available to study aromatherapy. The Professional Essential Oils Therapy (PEOT) Diploma qualification has been designed to teach the learner a comprehensive knowledge of essential oils and their therapeutic properties, whilst meeting the specific needs of those who take their training seriously.
Though our approval as a specialist training school with the IFA we have the highly sought after Professional Standards Agency (PSA) accreditation for graduates of our Professional Essential Oils Therapy (PEOT) Diploma course.
The course is suitable for the postgraduate level of CAM therapist, including specialist massage therapists wishing to work within the NHS and related services such as palliative care. It is also suited to learners who are qualified health care professionals, and are currently working within the health sector such as nurses, physiotherapists, psychiatrists and doctors who are looking to extend their practice to include essential oil therapy within a clinical setting.
The PEOT course stands ahead of any other qualification available in essential oil aromatherapy carrying with it Professional Standards Authority (PSA) accreditation. This awards graduates from the IFA approved schools an advanced level of clinical aromatherapy qualification, and demonstrates that they have reached a nationally recognised standard of training not offered by any other aromatherapy organisation.
What to expect on the PEOT course
You'll develop a comprehensive knowledge and understanding of the principles of essential oils therapy from both a historical and philosophical perspective.
Learners cover in depth an understanding of the art and science of 90 essential oils, and 34 fixed oils safely and in context.
All learners will learn about olfaction and understand the sense of smell and the limbic system; odour characteristics and preferences; essential oils and psycho-emotional benefits and as an aid to cognition.
Skincare-specific modules to cover all aspects of skincare formulation, topical applications and product manufacture, teaching you the necessary skills required in order to make your own organic skincare products for the holistic well being of your aromatherapy clients.
A professional level of aromatherapy education, delivered by fully qualified aromatherapists.
Course delivered via distance learning, with full tutor support and guided learning. Study at your own pace and in your own working environment.
All the downloadable course material and learning resources needed to complete your course.
To complete in depth case studies, business studies modules, and externally assessed practical work.
Upon successful completion of your final exam you will be a certified aromatherapist, and be added to the accredited register of aromatherapists on the IFA website. You will be issued your certificate allowing you to obtain insurance for your own professional practice as a self-employed aromatherapist.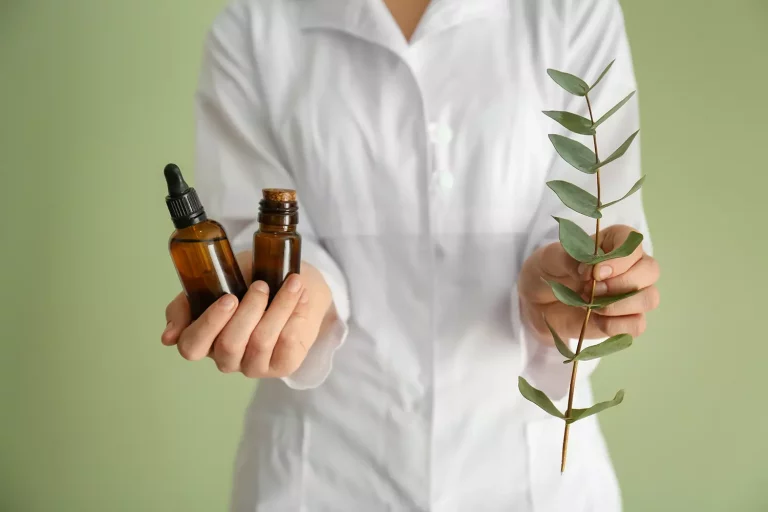 How can one find a list of approved course providers in their area or country?
Please refer to the IFA website where you can search for a comprehensive list qualified aromatherapists, and course providers in your area or country.
For holistic therapists looking to extend their skills in aromatherapy, or a registered healthcare practitioners wishing to bring the care of aromatherapy into a clinical setting; I hope this article has helped to explain the importance of course accreditation, and choosing a course specific to you, and one that will meet you needs.
If you are a UK based healthcare practitioner, we highly recommend that you check out our PEOT Diploma course, particularly if you want to explore the potential of NHS referral's for the reasons already outlined in this article.
If you need any information regarding the course, or have any questions please do not hesitate to contact us.
our complete guide to choosing an aromatherapy course
Our website content is for advertisement, and informational purposes only. Purodem does not provide medical advice, diagnosis or treatment. Professional advice should always be sought before using essential oils.