Have you ever wondered how a better understanding of aromatherapy can benefit your skincare products? From the essential oils that are used in therapeutic skincare formulations, to the aromas that are in our cosmetic beauty products – aromatherapy is at the very heart of natural skincare and cosmetics.
An aromatherapy course that combines together a making natural skincare formulation course will teach you the importance of aromatherapy in natural skincare, and about the therapeutic function of the essential oils you can use in your products. This will enable you to learn the skills to allow you to create your own skincare formulations and aromatherapeutic topical applications whether for yourself, your family, your beauty / spa clients or as a medical practitioner for patients that attend your clinics.
The benefits of using natural ingredients sourced from around the world are endless; they're kinder to your skin, more nourishing, and include none of the toxins that are often found in store brought products.
In this article, we'll be discussing how aromatherapy and natural skincare formulation go hand in hand concentrating on helping inform those of you in the Spa and Beauty sector, and how by choosing to study an aromatherapy course with a natural skincare formulation course at its heart, the benefits are limitless. 
This type of training course will not only teach you the skills needed to create your own formulations for topical skincare applications using aromatherapy essential oils, but also the skills to build your independent business practice if you wish to create a niche skin care brand.
Making natural skincare products
Calling all beauty salon owners, beauty therapists and spa owners!
For beauty professionals, the benefits of being able to create your own topical skincare applications harnessing the powers of natural plant essential oil for their wonderful aromas and reputed therapeutic benefits is an excellent idea, and one that makes very good business sense.
By making sure you're trained in how to create your own skincare range you will be skilled to make bespoke organic skincare, products that will take into consideration the true skin care requirements of your clients and customers.
This will enable you to give your clients a customised personal experience that will be unique to your business. Adding that special elevation to your professional practice helping you to stand out from competitors in the crowded beauty spa and salon marketplace.
Trust me, I've done it, and its worth it. Despite selling my holistic beauty salon several years ago, I still have many happy repeat clients and customers ordering their own particular bespoke organic skincare product – each created specifically for their individual requirements, even though they now have there beauty treatments elsewhere.
From a business perspective, it also allows your business to retain the profit margin that you can make on skin care products, which is currently passed onto the large skincare companies when purchasing off-the-shelf products for use in your treatment room. It also allows you to sell to your client products for use at home as part of their own everyday skincare routine, truly personalising the salon and spa experience.
The process of making your own natural and organic skincare is not as difficult as many people think, with most basic courses being suitable for complete beginners. As an entrepreneur and beauty / spa therapist what you will need to make sure you invest in is the right course that trains you both in aromatherapy essential oils and skincare formulation knowledge for use in the beauty sector. 
The right course should be teaching you not only the knowledge of how to create your own natural skincare from raw ingredients, but should also teach you on a broader, more detailed level. 
For example, a good course will also require you to learn about the skin's anatomy, and gain an understanding about the holistic balance the skin requires for optimal appearance, feel, and function. Ideally I would also expect to be learning how to create organic skincare products specific to an individual skin type and needs, and be able to learn how to identify and assess common skin complaints – especially those that present in a salon / spa environment.
This individual, personal, and customised approach to skin care soon becomes something unique to your individual skincare business, and is something that no large cosmetic skincare company can ever replicate or compete with.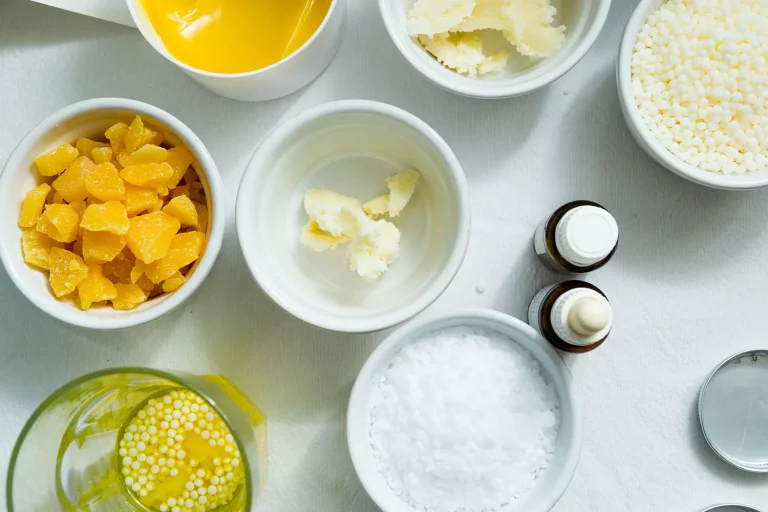 The importance of essential oils in therapy treatments
As a natural skincare online course training provider, some of the most common questions we're often asked on our skincare formulation courses relates to the use of essential oils…
For example:
What essential oil is best for young acne-prone skin?
What essential oils shall I use in my anti-aging night creams?
What aromatherapy essential oils should I use for treating my clients with job related stress?
And so on…
There are essential oils best suited for everything – skincare, hair care, stress relief and more. Studying skincare formulation as part of your aromatherapy training will give you the understanding on what types of oils you can use, how their individual properties will affect your products, and which ones work best with different skin type and/or skin conditions.
For example, the following are some of the more popular aromatherapy essentials for skincare:
Lavender Oil – A popular essential oil used as natural aromatherapy remedy for stress, sleep and relaxation issues. It has antiseptic and anti-inflammatory properties that may help reduce break outs and calm acne prone skin types, I've had good results when using some Lavenders (there are many different types of Lavender essential oils) in formulating topical skincare for some types of eczema.
Tea Tree Oil – A natural essential oil grown predominantly in Australia, and used in aromatherapy remedy for many applications including oily skin, acne, dandruff and other dermal imbalances. It's also been shown to help with some types of eczema, psoriasis and dermatitis, as well as acting as a natural insect repellant.
Peppermint Oil – A popular essential oil commonly used for its cooling action and distinct fresh aroma that can help with feelings of fatigue, headaches and sluggish digestive systems. Its cooling action can also be helpful when properly blended for soothing hot swollen legs or feet, insect bites or stings as well as muscle aches or pains.
These are just some examples… Imagine being able to draw on a comprehensive range of aromatherapy essential oil knowledge to create natural skincare products, remedies, and topical applications for your clients using organic ingredients, creating a products specific to their exact skincare requirements?
The cost benefits to making your own organic skincare products for beauty therapists and salon owners
By learning how to formulate your own aromatherapy skincare products for your clients within your own business, you can also save yourself a lot of money in the process. It gives you the freedom to walk away from the large skincare manufactures, who in my experience mostly require you to place an extortionate initial order to open an account with them, and then tie you into ongoing regular and generally large minimum orders – all for the pleasure of stocking their product!
Not only will it be cheaper to make your natural and organic skincare rather than buying them in from a stockist, but you'll also have complete control over what goes into the products that you make and its carbon foot-print. You can be in full control of all the cosmetic ingredients you formulate with, where these ingredients are sourced from and the batch sizes that you produce, creating clean products, cutting costs, cutting environmental damage and reducing overall wastage.
Choosing an online course to study
If you are learning about aromatherapy, essential oils and natural skincare formulation for use within a professional practice, or if you're considering setting up an artisan skincare business line of products, you should study an industry recognised training course, preferably one that is industry accredited such as the International Federation of Aromatherapists.
You will need to ensure that the course you enrol on is recognised by the appropriate governing body in your country, and that you will be working within an industry regulated framework, that is both responsible and insurable. It is not worth compromising on your education and potentially putting at risk the health and well being of others or yourself whether in a home or business setting.
An online course is a great way to learn how to make your own brand of natural skincare products using the most gorgeous natural ingredients available to you. Our Purodem aromatherapy & natural skincare courses feature tutorial videos, guided learning sessions, video demonstrations and all the downloadable course materials required to complete your course, allowing you to study via our online classroom at your own pace, in your own time.
Whoever you choose as your course provider, full tutor support should be included as part of your online course in the way of live video sessions and webinars with expert tutors, to help you along the way by learning and mastering the essential skills required to make your natural and organic skincare products.
Particulars for the beauty industry professionals
For beauty salon / spa owners, and self employed beauty therapists looking to study aromatherapy for their professional practice, you need to decide whether the aromatherapy course you are looking to study gives you the knowledge of how to blend both essential oils, and carrier oils correctly so that you can safely enhance your clients therapy treatments, whether that be a facial, massage therapy or hands and feet care.
Some essential oils are contraindicated for certain health conditions, and may even interact with some medications. The last thing you want to do is make your client feel worse than when they came in because you have trusted the wrong training.
Some courses, especially those aimed at the spa and beauty industry, may only provide training in using there branded or sponsored pre-blended massage oils and skincare products. This is very different from learning the specifics on how to blend pure essential oils together safely and effectively for each of your clients needs, or how to create make clean skincare formulations from natural raw ingredients.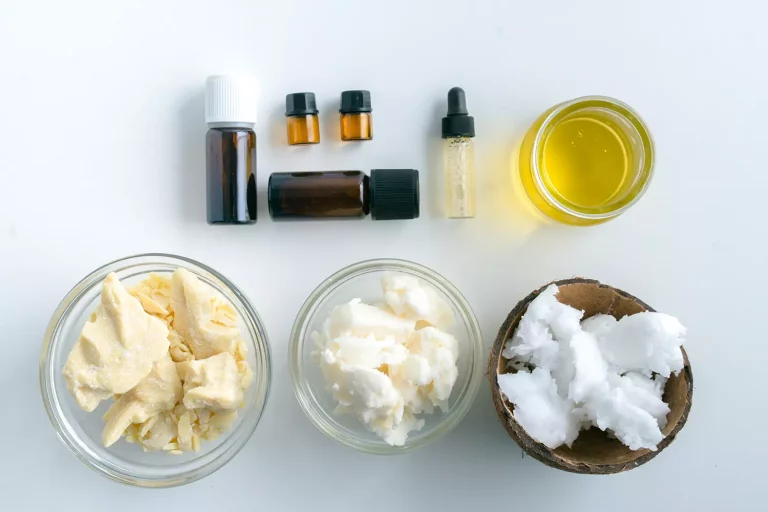 Our tips for finding the right aromatherapy and skincare course for salon and spa beauty therapist:
The course should teach you about the best essential oils for different skin needs of your clients, empowering you with the knowledge to create specific products for their individual requirements.
The course should teach you how to blend essential oils rather than having to rely on pre-blended products.
The course should teach you about the many different methods of application for aromatherapy blends that you can make for your clients, including all contraindications, ratios and percentages.
Your chosen course should provide an industry recognised certificate and clear qualification.
The training provider should registered with a recognised aromatherapy governing body.
The aromatherapy course should teach you about a wide range of the most popular essential oils used in aromatherapy-based beauty treatments and how to use them safely.
Our tips for those choosing an aromatherapy and skincare course to set up your own skincare brand using essential oils
Choose a reputable, accredited making skincare course provider that teaches the formulation of a whole range of organic skincare preparations, including cream emulsions, gels, anhydrous products (body butters and salves) and surfactants.
Avoid paying for one-off product courses. You really do need to be able to learn how to formulate a full range of your own natural skincare, not just follow someone else's recipes.
All skincare courses should teach about good manufacturing practice, and legal regulations, including those that govern the use of essential oils and their inherent chemical constituents, some of which are allergens.
Choose a skincare course that will teach you about the safe oils to use within product range building, and the specific labelling requirements when using some essential oils. This can vary greatly depending where you are wishing to run a business from, particularly in the USA where the FDA governs regulations controlling skincare.
Look at how much in depth knowledge you will receive on all aspects of aromatherapy including safety issues, this is very relevant if using some essential oils within your product. The more information you have the more insight you will have when developing your niche skincare product range.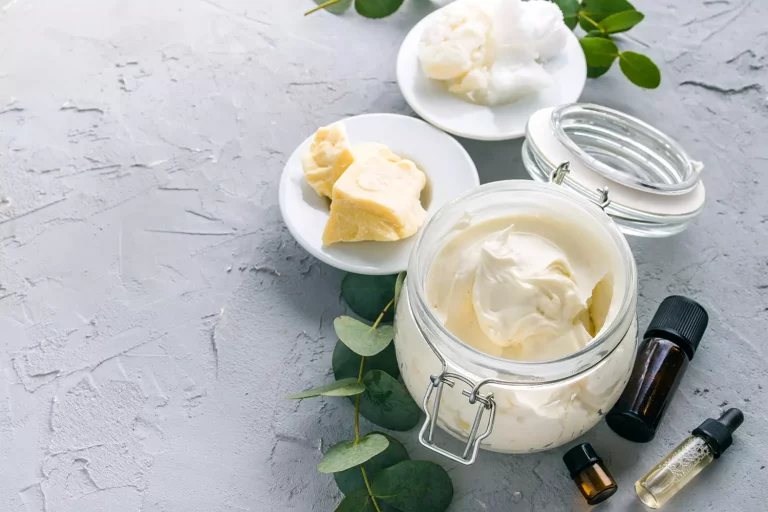 We hope we have inspired you to look into aromatherapy and skincare formulation courses, and how they can be beneficial for industry professionals in a number of ways.
Learning to make your own organic skincare does not require a degree in chemistry, but being knowledgeable about creating clean formulations and using aromatherapy essential oils can greatly benefit the quality of the products that you create.
If this sounds like something that would interest you, then please get in touch with us. Our team will be more than happy to provide information on our course offerings or answer any questions you may have.
our complete guide to choosing an aromatherapy course
Our website content is for advertisement, and informational purposes only. Purodem does not provide medical advice, diagnosis or treatment. Professional advice should always be sought before using essential oils.