Essential oils are used in many cultures around the world, and they have a long history of use in various forms throughout human evolution. In Ayurvedic medicine as well as traditional Chinese Medicine (TCM), essential oils are used for healing purposes and therapeutic properties.
These are common questions that many people have when considering essential oil courses:
If you want to use essential oils at home for personal use, do you need formal training before using them?
'I am a qualified dermal specialist. What training do I need to incorporate essential oils into my treatment menu?
'I am a nurse practitioner. What training do I need to be able to use aromatherapy in my clinic?'
In this article, we will explore the answers to these questions and give a brief overview of natural remedies in general so that you can make the best decision for your needs.
Should you take a formal essential oil course when using essential oils for personal use?
Whilst there is no legal requirement to take an aromatherapy course or qualification before using essential oils at home for personal use, we strongly recommend anyone who is considering using essential oils to have some formal training before using them to give you a more in-depth understanding of how to use them properly.
A good quality aromatherapy course from a trusted provider can help you to understand essential oils in-depth, giving you the knowledge about which plants produce essential oils, and important information regarding how to use the oils safely and affectively for personal use. A course like this should also ideally include some information to enable learners to understand the sense of smell and the limbic system.
Essential oil courses are varied, so it's important to take a look at different course providers before enrolling on one. When researching you will find many of the courses aimed at the home user will have widely different levels of training, so it is important for you to pick the one that best meets your needs. 
Also be honest with yourself, especially if you intend to use essential oils for the whole family or even friends and colleagues; a more advanced training is probably going to be of more use to you when learning how to use essential oils.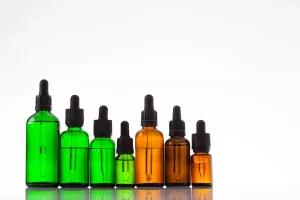 How do I start learning about essential oils?
By doing a quick internet search you will find a wide variety of course providers, all with different levels and styles of training. You should take the time to look at each provider's website before enrolling on an essential oils course so that you can make sure it is suitable for your needs.
If you are looking for a formal qualification or essential oil certification in order to become a qualified clinical aromatherapist, then you should make sure to research for course providers that are accredited by an organisation such as the International Federation of Aromatherapists (IFA) the UK's first and most established aromatherapy governing body.
How much does a beginners essential oil course cost?
Aromatherapy courses vary in price, but typically the more advanced or expensive essential oil training course providers will offer more comprehensive teaching on the theoretical and practical use of essential oils than those that are less costly.
A good quality introductory to essential oils course (from an IFA accredited course provider) normally costs around £300 – £400 GBP. They can be delivered online, but will usually include tutor contact time to help and guide you through your coursework. These courses are most suited for those who want to learn about essential oils to make basic aromatherapeutic remedies for personal use, including friends and family.
Some providers offer low cost CPD courses (short for Continued Personal Development), however, these are suitable for existing CAM professionals and generally have prerequisite requirements in order to enrol onto the course.
How do you become a qualified aromatherapist?
For a more in-depth professional level IFA accredited course in clinical aromatherapy, or an aromatherapy diploma, you should expect to pay around £2000 GBP. These are typically delivered over a two-year period, although some students finish within 12 – 18 months, leaving the remaining time available for case studies and coursework portfolio completion.
Professional level essential oil courses come with full tutor support to guide you through the course material, and should include an externally assessed examination at the end of the course in order to give full confidence in your training and newly gained qualification.
These are top-level courses delivered by industry professionals meaning upon successful completion of your course you will be able to practice as a fully qualified aromatherapist and obtain the necessary insurance for your professional practice.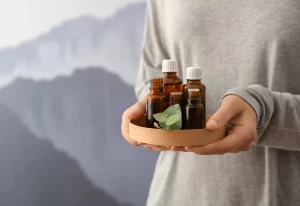 Courses to avoid - cheap, low cost, and heavily discounted aromatherapy courses
There are providers who will offer a lifetime access to an 'aromatherapy course' for under £150, or even worse a heavily discounted course for £10 reduced from £450!
These courses are provided 100% online with no tutor support, no student assessment, and dubious course accreditations to match. Scratch the surface of these 'accredited courses' and you may find that their 'accreditations' come from organisations closely associated by the course provider themselves. Not exactly transparent…
Whilst these courses may (or may not) provide you with some very basic essential oil information, they often are using pre-blended bases such as store purchased massage mediums, creams or shampoos, or set recipes for you to copy. 
This approach doesn't teach you the skills of creating your own base products for your essential oils to be added to, nor do you learn how to independently choose and blend together the correct essential oils at the right dosage; an important skill to learn when becoming an clinical aromatherapist! Hence these courses are unsuitable for a professional practice qualification or if you are looking to start your own business as an aromatherapist.
These types of cheap courses are usually offered by multi-layered sales companies that really just want to sell you their essential oil products, and in some cases may offer unsafe advice. If you get the chance take a look at the Netflix documentary, (Un)Well, as it illustrates quite well the dark side of exploitative essential oil pyramid sales cultures, and some of the health problems that can occur when users are given bad advice.
The old adage rings true here; you get what you pay for. If you are considering one of these courses, save your money and head to YouTube where you might find a video or two giving you similar information for free.
Better still, invest a small amount in credible resource such as Essential Oil Safety: A Guide for Health Care Professionals written by industry professionals Robert Tisserand & Rodney Young. Or for a much more accessible resource for a beginner, try The Aromatherapy Workshop by Nicole Perez.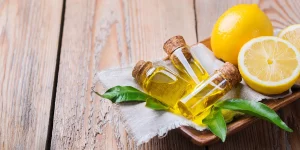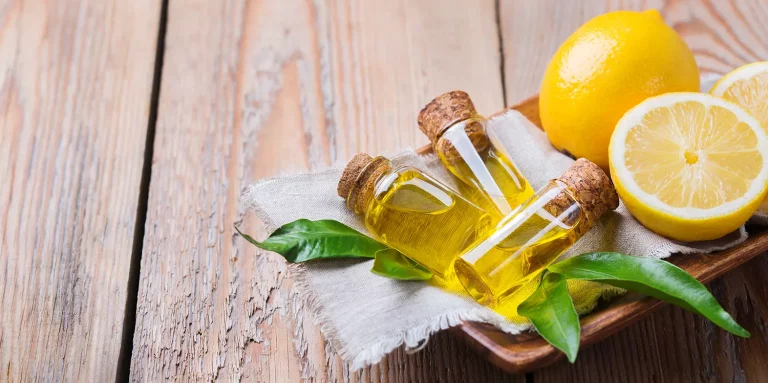 Aromatherapy distance learning courses
Online courses have become very much a part of everyday life for online learning course providers as a result of the Covid-19 pandemic. Aromatherapy theory and the nature of essential oil training / coursework lends itself to distance learning solutions, allowing the student to study at their own pace, and in their own time.
The main thing to check is that your aromatherapy diploma course provider is accredited by a professional body such as International Federation of Aromatherapists to ensure that the course content is taught from a professional aromatherapeutic syllabus, and that the course provider has adhered to strict accreditation criteria in order to deliver the course.
Whichever online course you choose you should also have regular contact with your course tutor throughout to ensure a good learning experience and to address any areas of study where you need further support. This may take the form of regular individual sessions with your tutor, and / or webinar sessions for you and other students to join to go through the coursework.
Using aromatherapy safely and effectively at home
As already stated, we would recommend anyone using essential oils to have some training with a professional course provider, however, there are many reputable publications that you can use as a reference source. If you head over to the IFA's website you'll find all of their accredited aromatherapists listed as members on their website, and will be very happy should you need any general advice about essential oils.
It's important to note that although essential oils have been used for healing purposes in different cultures, essential oils are complementary natural remedies and should not be considered a substitute for medical advice or treatment.
Our main top tips for home DIY essential oil use
Less is more. There is no need to use excessive amounts of essential oils in your diffuser to fragrance a room, or to help with relaxation and/or meditation.
Similarly keep your essential oil usage to a few drops if adding to your favourite plain cream emulsions (for body lotions etc) and make sure you are using the correct ratio of base oils to essential oils.
When using essential oils topically you should dilute them with carrier oils (such as jojoba, or apricot oil) to reduce their potency.
Essential oils are highly concentrated plant extracts and as such can be toxic, sensitising, and photo-sensitizing so its worth making sure all essential oils are used correctly.
Some essential oils are phototoxic meaning that they will cause a bad skin reaction if exposed to UV rays after applying them. This is common (but not exclusive) to citrus essential oils. Please ensure to check with a registered aromatherapist before use.
Aromatherapy takes years to learn, I've been using essential oils within my practice for over 20 years and there is still more information being discovered everyday about essential oils that I can learn.
Make sure you do not use essential oils as a DIY home treatment as a replacement for medical advice. No reputable aromatherapist would ever say that essential oil therapy should be used instead of standard medical treatment. Aromatherapy is called a complementary medicine for a reason.
If you're not going to sit a formal course, please invest your time wisely and invest in quality publications such as Essential Oil Safety: A Guide for Health Care Professionals written by industry professionals Robert Tisserand & Rodney Young, or The Aromatherapy Workshop by Nicole Perez.
We do not recommend taking essential oils internally. Unregulated internal ingestion of pure essential oils have been proven to damage organs and cause other health problems.
If you are unsure of the effects of using any particular essential oil, always check with a qualified professional aromatherapist before use. As an aromatherapist myself, and I would say I speak for most other professional aromatherapists, we prefer to answer your questions rather than see people become unwell from incorrect use of essential oils in the home.
our complete guide to choosing an aromatherapy course
Our website content is for advertisement, and informational purposes only. Purodem does not provide medical advice, diagnosis or treatment. Professional advice should always be sought before using essential oils.